Five outdoor things to do this summer
Hang on for a minute...we're trying to find some more stories you might like.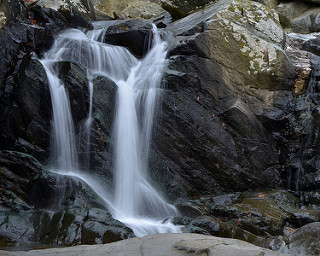 Scott's Run Nature Preserve is a favorite outdoor hangout spot of many teenagers who flock to the Fairfax County Park in the warm weather to take advantage of the trails and creeks. The most popular feature of the park is the long creek that leads to a small waterfall that spills into the Potomac River. Many people go to the falls to swim and hang out with friends, but the preserve offers many trails too. There are some trails that lead straight to the falls as well as wind around the area. Some can be very challenging and have rocky terrain, so it is important that hikers are ready for a long walk. Unfortunately, much of the beauty of Scott's Run has been compromised due to destruction of nature by humans. A lot of runoff from local communities has washed into the water, and many plants have been hurt by careless hikers and poachers. Also, many people leave their trash behind, especially at the falls, which hurts the ecosystem and overall beauty of the preserve. Scott's Run is free to all visitors. See website for more details.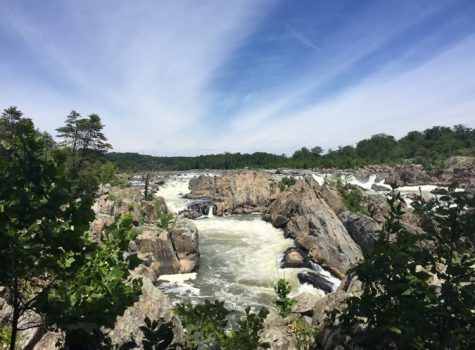 Great Falls is a famous natural landmark where the Potomac River falls down jagged rocks within the river, creating beautiful falls. Visitors can observe and learn about the falls and its many natural features. The falls are home to various animals like foxes, deer, beavers, coyotes, various types of snakes and lizards, and more. The park also has campgrounds and trails running up and down the falls for hikers. However, these trails can be very rocky and require a decent amount of physical ability, depending on which trail one takes. While some trails lead down close to the falls, it is illegal to swim in the water and visitors are given many warnings not to. The water is very rocky and has many rapids, posing a large threat to swimmers' lives. Permits are required to enter the park and cost $10 for a car or $5 for individuals entering without a car. See website for more details.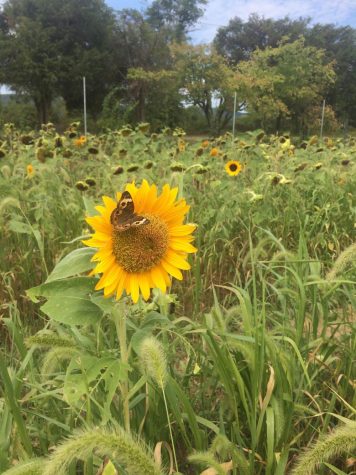 Burnside Farms boast eight acres of sunflower fields over the summer for guests to come and wander the fields and cut their own sunflowers. The farm plants over 30 types of sunflowers which are in full bloom for about six weeks. They are also home to the nation's only sunflower mazes. Admission gives guests access to many other features of the farm like cornhole games, bounce houses, and photo locations. Admission is $6 per person and each sunflower cut is $1.50. See website for additional details.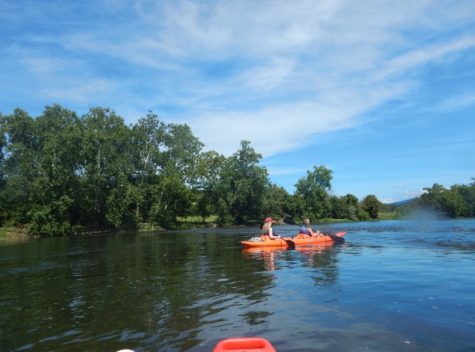 For especially hot summer days, kayaking or canoeing in the Shenandoah is the perfect way to cool off. There are many companies up and down the river that rent out gear for people to use. Kayakers can sit back and float down the river or go on a higher caliber course for more intense physical activity. Course lengths range from three miles to 40 miles and can vary in difficulty. One popular rental place is Front Royal Canoe, which rents out kayaks, canoes, and rafts for a day for anyone who wants to spend a day on the river. Rates and hours vary depending on time of the year and rentals. Before going, it is important to follow all safety regulations to avoid any possible danger on the trip.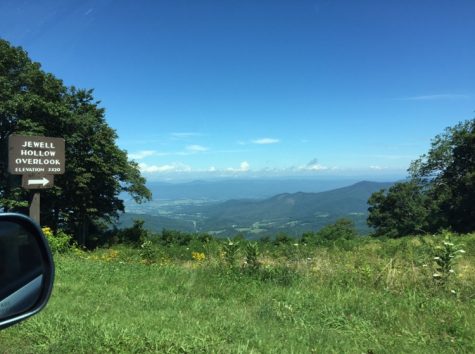 The Shenandoah Mountains are home to a plethora of nature and wildlife containing many hiking trails and the famous Skyline Drive, a road that winds around the mountains and features lots of scenery. Visitors to the national park can stay in their car and drive around the mountains or take advantage of the many photo opportunities that the park has to offer. People can also park their cars and hike the many trails around the mountains, which range in length and difficulty. Before going, it is important all attendees understand all safety guidelines and are prepared for hiking prior to the trip.