Speaking Up: the #MeToo movement is changing the workplace and empowering women
Hang on for a minute...we're trying to find some more stories you might like.
In recents weeks, the #MeToo movement has sparked a huge national conversation about sexual harassment in the workplace, different industries, and throughout office culture. The hashtag was created by famous actress Alyssa Milano so that women could share their stories on Twitter and develop a safe space to show the magnitude of the issue. Upon encouraging women to use this hashtag, Milano has unleashed a national movement that has empowered women to come forth about sexual assault and harassment, and to right the wrongs that have been committed over the past several years.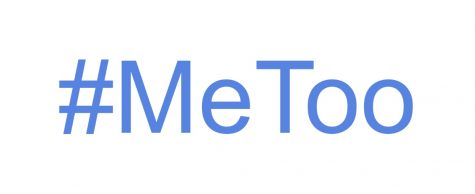 This movement began with the common theme of allegations made against men who have repeatedly abused their position power in the workplace to harass women and get away with it. Harvey Weinstein, esteemed American Film Producer in Hollywood, sexually harassed many famous female actresses over the past decade. He was the one who decided who got the parts, so he made women feel as though they had to tolerate the harassment in order to "get the job".  Additionally, multiple members of Congress have been accused of using vulgar language and inappropriate tactics in the workplace. Women have again come forward with sexual harassment allegations with the #MeToo movement, and it is just shocking to see how our own Congressmen on Capitol Hill could behave so unprofessionally like this.
News organizations have also had issues with sexual harassment over the past few months. Matt Lauer, successful world famous television reporter was fired by the head of NBC from the Today Show after women participating in the movement came forward with allegations against him. He apparently began this sexual harassment when he was in Russia covering the Winter Olympics in 2014.
Women have been risking their jobs and their reputations to speak up and seek justice since the #MeToo movement went viral after allegations against Weinstein. This bravery has helped women alike to feel empowered and a sense of common purpose, leading to an intense and rapid snowball effect. It is also interesting to note how this movement is occurring almost exactly one year after the election of President Donald Trump, and after the election that featured a woman running as a major party candidate for the first time in American history. There has definitely been a residual effect from the 2016 election, including thevideo of President Trump using vulgar and inappropriate language when speaking about women, and the fact that he was elected anyways despite this. In response, women have banded together for many movements, like the huge success the day after President Trump was inaugurated, when the Women's March on Washington dwarfed the size of the Inauguration's crowd from the day before. Although the sexual harassment allegations have yet to slow down in the news, women are becoming stronger and more confident in speaking up thanks to #MeToo and encouragement from inspiring celebrities.

About the Writer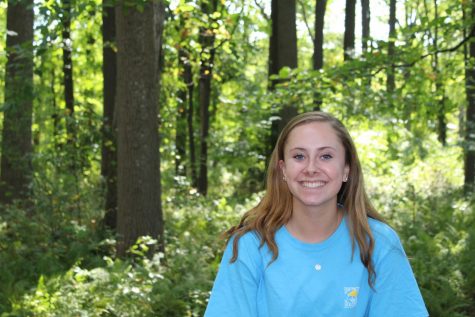 Jessica Marshall, Editor-in-Chief
Hi, my name is Jessica Marshall, and I am a senior at Oakton High School. I am so excited to be Editor-in-Chief for the Oakton Outlook this year and lead...