World Cup 2018 Group Preview
A look into the match-ups set to take place in Russia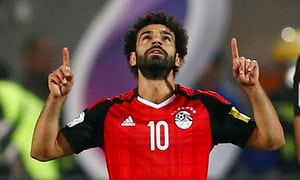 Hang on for a minute...we're trying to find some more stories you might like.
The FIFA World Cup is rapidly approaching and the players are doing their best to perform to their highest abilities with their clubs in order to earn a place in the World Cup squad. The final draw for groups were selected last week in Moscow, Russia. The groups have been selected and some countries have come out of the draw relieved while others were dreading playing against top-tier-talent opposition.
In group A, the host nation, Russia, will play against Saudi Arabia, Egypt, and Uruguay. This is perhaps the weakest groups and the early favorite seem to be Uruguay. The Uruguayans are lead by arguably the two best strikers in world football, Edinson Cavani and Luis Suarez. This will most likely be the last time these dynamic duo will ever play in a World Cup together due to them both being over thirty years of age. Egypt will look to make it out of the group's lead with Mohamed Salah. Salah is currently the top scorer in the premier league and the Egyptians are confident that they can make it out and upset some of the bigger teams.
Group B is lead by the defending European champions Portugal, Spain, Morocco, and Iran. Spain comes into this tournament with an extremely strong squad and will aim to win the competition. Portugal will also have their sights set on going far into the tournament lead by current Ballon d'Or winner Cristiano Ronaldo.
Group C is lead by one of he tournaments favorites, France, by young stars such as Paul Pogba, Kylian Mbappe, and Antoine Griezmann. The French boast, perhaps, the most talented squad in the world and will aim to win it all. The other three teams in their group are Australia, Peru, and Denmark. The Danes look most likely to be the second team to make it out of the group lead by Tottenham Hotspur starlet Christian Eriksen.
Group D is comprised of Iceland, Croatia, Nigeria, and Argentina. Argentina faced bitter defeat by losing in the final of the 2014 World Cup to Germany in extra time. Lionel Messi will look to carry his country throughout this tournament. Messi will accept nothing short of victory this tournament. The never ending debate over whether Messi or Ronaldo is the better player is currently leaning more towards Ronaldo's side. This is solely because of his achievement of winning an international trophy for Portugal. A World Cup win will help solidify his position as one of, if not the, greatest player of all time. This group will very tight with the three other teams being very competitive.
Group E contains Brazil, Switzerland, Costa Rica, and Serbia. The favorites to win the group are Brazil. The Brazilians have seemed to regain their former glory lead with the exciting trio of young and talented Neymar, Gabriel Jesus, and Philippe Coutinho. The remainder of the group looks like a toss-up and will be tough to determine which if the three teams make it out of the group, presumably alongside Brazil.
Group F is looking intriguing, lead by the current holders of the World Cup, Germany. They are accompanied by Mexico, Sweden, and South Korea. One of the biggest stories is whether or not Sweden's star, Zlatan Ibrahimovic, will come out of retirement to play in his final World Cup and help his country go as far as possible.
Group G contains two extremely talented squads that have struggled to make anything out of their high potential. These two teams are England and Belgium, both of these squads are loaded with young talent. However, either of the 2 have never been able to put it together in a major tournament. Luck for them, the other two teams in the group are Panama and Tunisia, which are relatively weak in comparison to the English and Belgians. If the two European powerhouses can put it together, they will have the talent to make a deep run into the tournament.
The final group is group H, where Poland, Senegal, Columbia, and Japan will look to battle it out for the final two spots of qualification into round 16. Poland is lead by their star player and one of the world's best players, Robert Lewandowski. Senegal are looking to surprise with electrifying players such as Sadio Mane and Idrissa Gueye, who able to tear apart any defense. Columbia were one of the final teams to qualify but they should not be overlooked. In 2014, Columbia made it to the quarter finals and with the previous golden boot winner James Rodriguez will be returning to this tournament with something to prove. Alongside Radamel Falcao and Juan Cuadrado, this team can be scary if they get hot.
The World Cup is set to start in June and this is shaping up to be one of the most exciting World Cups ever. The world's best will be gathering in Russia to battle it out and determine the best football team in the world. With so many incredibly talented players, there is guaranteed to be excitement, drama, and heartbreak as these players carry the weight of the countries on their backs onto the world's biggest stage.
*image courtesy of FIFA

About the Writer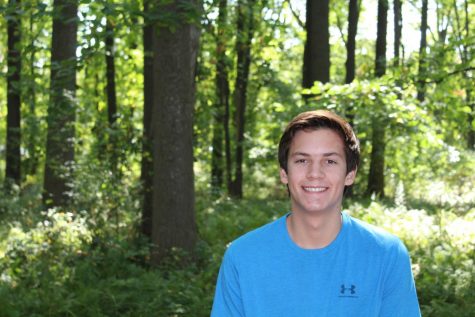 Owen McCarty, Staff Writer
I am Owen McCarty, a 3rd year staff writer for the Oakton Outlook. I enjoy covering sports, current events and also the Oakton community. This year i hope...