All You Need To Know About the 2018 Women's March
Learn more about the 2nd anniversary of the 2017 Women's March DC and what events are in store for this weekend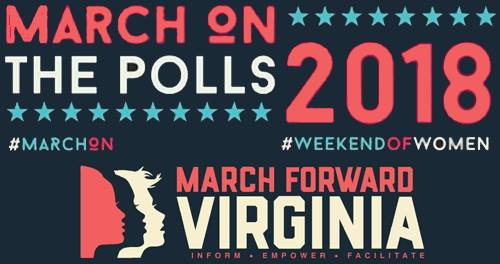 Hang on for a minute...we're trying to find some more stories you might like.
On January 21, 2017, a day after President Trump's inauguration, a crowd gathered at the base of the Capitol in Washington D.C. in a peaceful protest for human rights, including women, LGBTQ, immigrant, workers', and reproductive rights, as well as health care reform, environmental protection, and racial equality. Most of the protests were directed at President Trump and the statements he had made during his 2016  presidential campaign that were regarded as sexist and offensive. The Washington D.C. Women's March attracted a crowd of up to 500,000 people, and has sparked worldwide participation as individuals around the world began forming their own protests.  In D.C. alone, the march was the largest political protest since the anti–Vietnam War protests in the 1960s.
Today, the Women's March is seen as a global harmonization that brought together individuals of all races, sex, and age in unison to advocate for human rights. The march was so successful that it has kickstarted a second march that will take place this 
weekend, from January 20-21, 2018, with its main event being in Las Vegas. Many other sister marches will be taking place in different parts of the country, including New York and Washington D.C.
The Washington D.C. march is expected to attract the largest crowd of protestors. The event is sponsored by March Forward Virginia, who were the Virginia state organizers for the 2017 Women's March. March Forward Virginia (MFVA) is currently collaborating with the national Women's March organization. The march begins at 11 AM at the Lincoln Memorial Reflecting Pool, where several speakers will kickoff the event, including Scarlett Johansson, actress and activist, Cecile Richards, the president of Planned Parenthood, Gloria Steinem, a feminist writer and activist, Gwen Carr, the mother of Eric Garner, a victim of police brutality and racism, and Van Jones, the president of Dream Corps and a commentator for CNN news.
According to Breanne Butler, one of the 2017 march's global coordinators, "We're all rallying together. We're unifying. We're uplifting the voices that have been marginalized for a long time, particularly in this past year, and we're coming together in one voice and making a strong statement to the upcoming administration…We are not going to be silenced any longer."
If you missed last year's Women's March in D.C., now is your chance to participate! Join an estimated thousands of individuals and let your voice be heard from within the crowd.