Inspiring Teens To Give Back
Touching Heart is a local charity organization that prioritizes teaching kids and teenagers compassion.
You've probably heard of the charity organization, Touching Heart, whether from a school sponsored event or a friend working with them. This nonprofit charity organization gathers children of all ages to discuss and help causes of their choice.
"Touching heart is very unique in that it focuses on instilling compassion and giving heart in kids while building many real-life skills and benefiting communities. It's what I call a win-win situation as kids are being benefited through their benefitting of others." said Haley Longfellow (9), member of the Touching Heart Junior Board and leader of the Oakton's club.
This organization was founded right here, in Fairfax County. Helen Yi and her daughter Taylor were introduced to the concept of charity from Yi's grandmother, matron of an orphanage.
Inspired by her benevolent family, Taylor asked her friends to donate to the less fortunate for her 13th birthday instead of buying her gifts. They realized that many children do not really understand the joy of helping others— thus, Touching Heart was born. Now, it has spread to many other counties and has impacted thousands of children.
This organization focuses on helping children learn to be compassionate and experience the joy of giving from a young age. "One of the things I love about touching heart is that you can get involved at a super young age and still potentially make a difference." said Longfellow. Children are given the opportunity to plan and run events as early as elementary school. "They have schools and kids on a mission programs in which they are empowered to do things that are ultimately charitable."
"
Touching heart is very unique in that it focuses on instilling compassion and giving heart in kids."
— Haley Longfellow
Teenagers have the opportunity to  be a part of the Touching Heart Team and attend meetings on the junior board: a group of five elected teenagers. "My position is on Touching Heart's junior board. I am one of the two schools on a mission specialists," explained Longfellow, "My main role is to evaluate and enhance school programs, but I am also involved in collaborative work with the other members of the junior board." The junior board gets to participate in many events teenagers would not usually be a part of, such as large board meetings. Through taking on authoritative positions, they learn about budgeting and what keeps an organization running.
The easiest way to get involved in this organization is to attend the after school program, every other Monday. Depending on the amount of time you are willing to commit, there are so many options for how you can help out, from running events to briefly volunteering at an event. "Joining a school on a mission club such as the one I lead at Oakton is an awesome experience. Once you complete a year in one of these clubs, you are eligible to apply to be on the junior board. Another way to get more involved is by leading your own kids on a mission event in which funds are raised for a specific cause through an event incorporating personal interests." Longfellow explained.
Another large plus to joining Touching Heart, while a little less selfless, is how amazing it will look on a college application. We all know that college is in the back of almost all of our minds, and a fun, charitable, leadership experience that will help your future is definitely something to at least consider. There is amazing exposure to how businesses run, and it is the type of "real life" experience you can't get from many other clubs.
The overwhelming positivity of this organization, along with the leadership roles for children make Touching Heart such an important charity. Learn more on their website, http://touchingheart.com/, and consider attending the after school program. Giving to someone who truly needs it is one of the best experiences that someone can have, and not enough children and teens understand this joy. This underrated program is an amazing way to give back, and feel that joy that so many are deprived of. 
About the Writer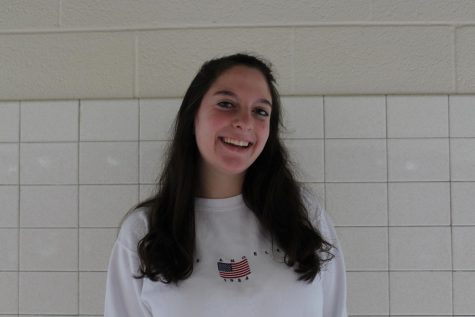 Zoe Siamon, Staff Writer
Hi! My name is Zoe Siamon and I am a junior. This is my third year on the Oakton Outlook staff, and my first year as an editor. I mainly write A&E...