The Best of the Best Short Films
Live action. Oscar nominated. Short films.
Hang on for a minute...we're trying to find some more stories you might like.
Every year, Cinema Arts, a movie theatre in Fairfax, presents select live action and animation short films nominated for Oscars. Last weekend, I saw the live action films, and my mind was blown. I love movies as much as the next girl, but I never really appreciated short films for what they are. Every one of the films was interesting and held my attention the entire time, with the intriguing stories and amazing acting. I'm no film expert, but I would say that these were the best of the best.
The first short was called DeKalb Elementary. It's based on a call made to 911, in which  a school receptionist makes an emergency call when shooter enters the elementary school. It takes place in the main office, the receptionist begging the shooter to stop. This is some of the best acting I've ever seen, as you watch the internal struggle of the shooter.
My personal favorite short, The Silent Child, focuses on a four year old girl named Libby, who was born deaf. Her family tried teaching her to read lips, but she is very miserable until they hire a social worker. Libby learns sign language and finally becomes truly happy, until something happens.It focuses on deafness and the importance of sign language. that is not talked about enough, while telling the story of a middle class family and a little girl learning to be happy.
In My Nephew Emmett, a preacher from Mississippi tries to protect his nephew from being killed by two racist men. Based on the killing of Emmett Till in 1955, this story absolutely broke my heart. There were so many emotions conveyed with little dialogue.
The Eleven O'Clock was a relieving  comedy after the serious subjects of the other shorts. It takes place in a psychiatrist's office. The psychiatrist is informed that his next patient believes that he is the psychiatrist. Thus begins a hilarious "Who's on First" short, as both men think that the other is the delusional patient.
Watu Wote/All of Us was the last short I saw. This short takes place in Kenya, with the main character being a Christian woman. She was on the bus when Muslim terrorists stopped it and forced everyone out. They told the Muslims and the Christians to separate. During the hassle, the Muslim lady sitting next to her pulled out a hijab and puts it on her head, saving her life. It is a tragic story about the cooperation between the two religions.
Personally, I think that The Silent Child is going to win. It focuses on the deaf, which is a subject I think is underrated, especially in our time of inclusion and acceptance.
"It's important to remember that deaf people's only disability is that they can't hear. they're just like you and me minus the ability to hear. They're brilliant, kind, funny people," said Madison Shannon (9).
Many of the characters in this short don't really understand deafness that reflects a representation of real life. "If you just took the time and cared enough about others to learn about them, you could understand and maybe even make a best friend," said Shannon.
All of the shorts were honestly amazing and I think that every one of them deserved the nomination. The jaw-dropping acting and amazing story lines lead to a really fun experience. I strongly recommend seeing them before the Oscars on March 4th.

About the Writer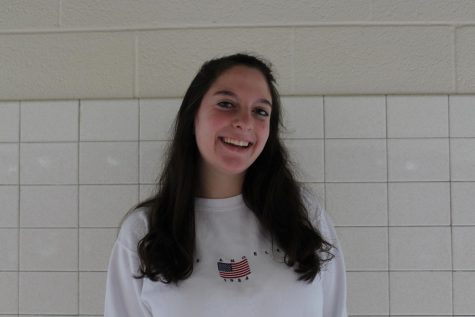 Zoe Siamon, Staff Writer
My name is Zoe Siamon, and this is my second year as a Staff Writer for the Oakton Outlook! I like reading and writing, and I love staying up to date on...