NBA Playoff Race
This years NBA playoff race has been one for the ages.
Hang on for a minute...we're trying to find some more stories you might like.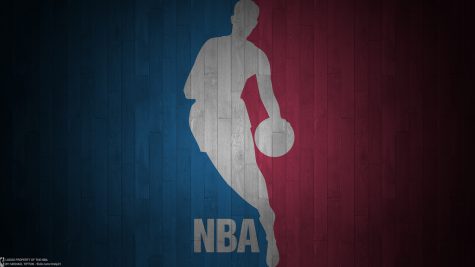 This year NBA playoff race has been one of the best of the past few years. The storylines going into the playoffs are abundant and that has led to some amazing basketball. Most of the focus of the standard NBA talk show has been on the wild wild western conference. The west has been crazy this year, but there are almost as much craziness over in the east. The playoff seeding in the east was set early which led for people to stop paying attention. The west's playoffs seeding was set on the last day of the NBA season. This year had the end of the longest playoff drought in the NBA and the return of a once dominant franchise. The major storylines can be split up into storylines of the eastern and western conference.
In the east the major storylines revolve around the Sixers, the Cavs, and the Raptors. The Sixers have officially returned to glory. The last time the sixers one fifty games Allen Iverson won MVP and they reached the NBA finals, that probably will not happen, but maybe it will. The Sixers are very young with their best players being Ben Simmons and Joel Embiid. The latter will not play in game one and possibly game two. The Cavs storyline is about one man, LeBron James, and weather or not he can carry the Cavs through the east. LeBron's Cavs have been greatly scrutinized this year and they have been through many changes. They wanted to exhume the cancerous personality of Isaiah Thomas, which lead to a total overhaul of the Cavs. They traded six players and received Larry Nance, Jordan Clarkson, Rodney Hood, and George Hill. The final storyline of the east is the Toronto Raptors. This has to be the Raptors year, and if it is not their year then look for some major changes up in Canada. The Raptors are the number one seed in the eastern conference and they won fifty nine games this year. However, they ended the year seven and six with a few bad losses. This has led to some concern, but the Raptors remain vigilant and hope to succeed this year and make to the NBA finals. If they make it to the finals they will undoubtedly be destroyed by either Rockets or Warriors.
Moving on to the western conference, and the ridiculousness that has happened out west. The wild wild west is the accurate name this year with some absolutely crazy situations. During the final week of the season seeds three through nine were separated by two total games. On the last day of the year the Timberwolves and Nuggets squared off in a winner makes the playoffs loser does not. The game went to overtime and was one of the most exciting games of the year. Russell Westbrook got mad at every media member who implied he stat padded after the all watched him box out his own teammate so Russ could average a triple double again. Donovan Mitchell was throwing shade at Ben Simmons, the Warriors were losing, and the Thunder moved up three seeds. Every aforementioned happened in a two day span. So that maybe will help everyone understand that the west is in fact "Wild."