Homecoming 2018: An Honest Review
The lights are turned down low, the music is blaring, people are screaming. It's a Saturday night. However, it's no ordinary Saturday— no, today is homecoming.
Hang on for a minute...we're trying to find some more stories you might like.
Around the world, (the theme this year's dance), and I have to admit it was the best dance I have seen so far. In my opinion, it trumped every homecoming of years prior that I have experienced. The lighting was great, the music was fantastic, and most importantly, people were actually attending and dancing! Never before have I ever see so many people packed into the Oakton High School gymnasium.
In earlier years, the Oakton High School homecoming dancing was everything but overwhelming. Minimal people attended, and practically no one stayed for more than an hour of unsatisfactory "fun". Yet, this year, September 29th, 2019, that was all tossed out of Door 6. Leadership truly outdid themselves this year, and as an upperclassman, I was personally impressed. Food and drinks were being served in the back away from the dancing, the DJ was very personable with the audience, and everyone seemed genuinely excited to be there.
Not only was the dance great, but the faculty attending the dance were very pleasant to deal with, and seemed to be happy to help with any problem at hand. They were very positive towards the event, and seemed as though they were happy to join, and run the festivities. All students, and faculty seemed to be enjoying themselves.
The most important piece of a dance, though, is the music that was played. In previous years, the DJ that we received played the same ten songs on a heavy rotation, with little to no variation in songs. In the time that I was at the dance a song was repeated at the most once. It was a great show of different tastes, with songs being played anywhere from Drake, to the classics of the early 2000's.
The 2018 Oakton High School homecoming dance was overall a success compared to previous years. There is not much more that the leadership team could do with a school dance, and their efforts are not in vain. I saw the highest number of kids to date at this recent dance, and I hope to see a similar number for prom.

About the Writer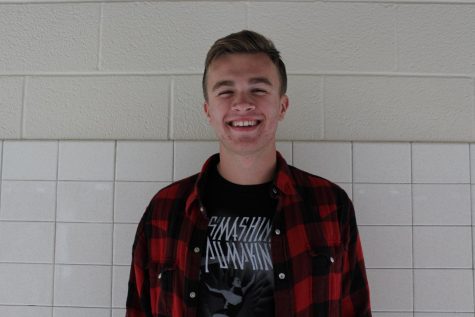 Conor Krouse, Staff Writer
What's up, my name's Conor. I'm a senior at Oakton High School, and this is my first year as a journalism student. Since the time I was young  I have...