A Walk to End Childhood Cancer
St. Judes hosted a 5k walk/run in D.C. to raise funds for children suffering from cancer.
Courtney Te, Editorial Board, Publicity Manager
October 9, 2018
In the wake of Childhood Cancer Awareness month, St. Jude's Children Research hospital hosted a 5k walk/run at Nationals Park in D.C. on Sept. 29 to raise funds for the children of the program. The aim of St. Judes is to provide support and pay for medical bills of children suffering from cancer. One of the main fundamentals of the hospital is that the family's sole purpose is to help their children through this difficult time rather than stress over their financial situation. It is exactly why fundraisers like this one and the support of dedicated, passionate people keep the facility up and running.
Recently, Oakton's very own club dedicated to the cause, Team Up for St. Judes, had members attend the walk. They managed to raise $70 to donate, and collectively had a fun day traveling around Washington D.C. for a good cause. The walk/run lasted approximately 40 minutes to an hour and half, depending if you were part of the crowd that was walking or running. People of all ages, ethnicities, and backgrounds could be seen showing their support. There were even mothers with their babies, people walking their dogs, and smaller children that had fun with the free yellow (a signature color of St. Judes) items including pom poms, bells, stickers, and more.
The main goal of the walk was to raise $200,000, as shown on their website. Fortunately, with the participation rate at the event, they were able to raise $243,832, exceeding their initial goal! This just goes to show the power that each individual has to make a difference, even if you only donate $10, you are still making a positive effect in the community and around the world. Although the month of Childhood Cancer Awareness is over, it's never too late to get involved with the local Oakton club or with the larger organization to make an impact.
About the Writer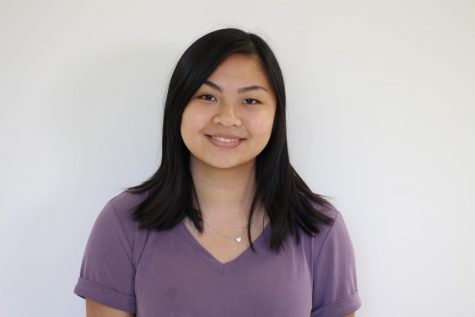 Courtney Te, Editorial Board, Publicity Manager
Hi! My name's Courtney and I'm the publicity manager and honorary team leader. I'm looking forward to doing great things for the Outlook this year, including...