Petition to Appoint Fred as our New School Mascot
Not actually, but how cool would that be?
Hang on for a minute...we're trying to find some more stories you might like.
Last Thursday, our school was blessed with the presence of Fred, an adorable dog originating all the way from Afghanistan. For those of you who missed the assembly, Craig Grossi came to our school last week to share his experience serving as a marine and how it lead him to meeting Fred, the timid blond mutt dog who accompanied him.
One part of Craig's speech that stood out to me is the moment he met Fred. Filthy, covered with ticks, Fred was the only stray who seemed to keep a positive attitude. When Craig found Fred, as he said in his inspiring story, Fred had every right to growl, to shy away, or to even bite him. But somehow, he wagged his tail. Up until that point, he starved and lived on the streets, but he wagged his tail.  
Craig talked about how this should be everyone's outlook on life. If you look at life in a positive way, who knows what opportunities you will be
 met with. For Fred, being positive lead to a new family who love and care for him. I love this way of thinking, because in high school, we are not exactly encouraged to look at life in a positive way. Test dates. Due dates. Not exactly spurring everyone to walk around the crumbling halls with huge smiles. A little bit of encouragement to look at life positively, to wag our metaphorical tails at the unknown, can go a long way in an environment like this.
He also detailed his experience of being a marine, from how he decided to join the marine corps to when he left. He explained that he didn't know what he wanted to do after high school, when one man from the marine corps came to his school to speak.Craig explained that he was immediately interested, and the rest is history.
Masked by the adorableness of his companion, Grossi taught many important lessons. Maybe teachers should consider bringing dogs to class while teaching? We would probably pay more attention, right? Just one girl's idea…..  
About the Writer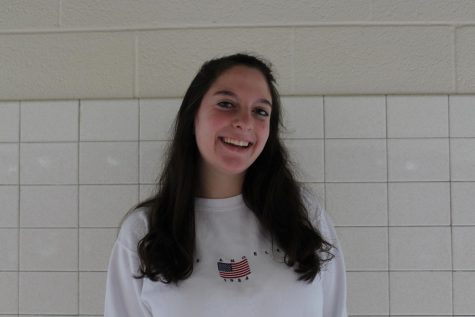 Zoe Siamon, Staff Writer
Hi! My name is Zoe Siamon and I am a junior. This is my third year on the Oakton Outlook staff, and my first year as an editor. I mainly write A&E...