2018-2019 NBA Award Predictions
This year's award races are stacked with talent.
Hang on for a minute...we're trying to find some more stories you might like.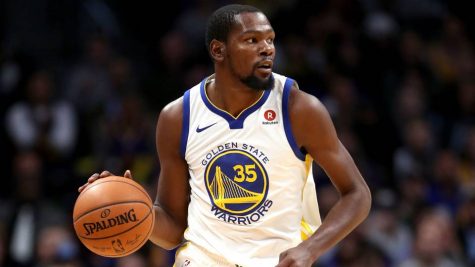 This year's 2018-2019 NBA awards are all very interesting races. Two of these races really stand out as the most interesting and exciting. The MVP award is always highly contested and one of the most exciting storylines of the year. This year, there are three main MVP candidates and one dark horse candidate. The other highly contested race is the Defensive Player Of The Year award. There are three main DPOY candidates this year, and any one of them could come out on top.
This year's MVP award should be one of the most contested races in NBA history. Currently, the NBA is more star studded than it has ever been up to this point. Almost every team in the NBA has at least one all-star level player. One of the main candidates is Anthony Davis, one of the most dominant players in the league. Last year he averaged 28 points and 11 rebounds while shooting 53 percent from the field. The best part of his season was that he achieved all of that at the age of 24. The only question for AD is how his team is going to do. The Pelicans will need to be a top four or five team in the west to give him a chance to win MVP. The second candidate for MVP is LeBron James. He needs no explanation for his MVP case; it's LeBron. The third candidate is Kevin Durant. KD is on this list because the best player on the best team is always a viable candidate for MVP. A dark horse MVP candidate is John Wall, who is in a great situation with Washington. He is surrounded by shooters and finally has a center that can catch a lob. Wall could average thirteen assists this year, and if he ups his scoring to 25 points per contest, he will be a strong MVP candidate.
Defensive Player Of The Year will be a highly contested race this year. The first candidate is Rudy Gobert. Gobert is arguably the best shot blocker in the league and his presence gives nightmares to any guards trying to drive to the lane. Gobert has such a good defensive year last year that he won DPOY, even after he missed 20 games. Gobert's shot blocking is predicated on him being seven feet one inch with a crazy long wingspan. However, unlike the next candidate he can only guard one position. The second candidate is Draymond Green of the Golden State Warriors. Draymond is the most versatile defender in NBA history by a pretty wide margin. He can guard all five positions better than most players can guard one position. It is truly incredible seeing him switch from guarding the power forward to the point guard to the center. He is a great shotblocker and he has a long wingspan that allows him to tip passes and get steals.
"Gobert is the best shot blocker in the league, but Draymond brings a certain energy to defense that Gobert can't, said die hard NBA fan Shonjoy Bhattacharyya (11). "It's a real toss up this year." The final candidate is Kawhi Leonard. When talking about the best on ball defenders in the league, Kawhi's name is always in the mix. He has won this award two times before for being the best on-ball defender. However, with the injury debacle that happened last year; it is hard to see anyone voting for him. 

About the Writer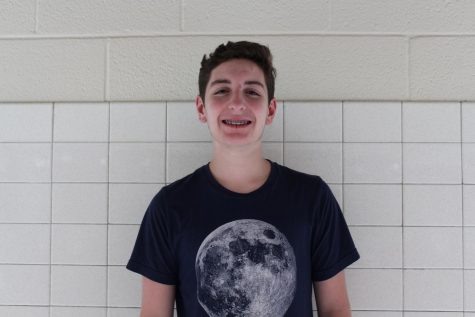 Jacob Rutzick, Staff Writer
I am a junior at Oakton and I write for the Outlook because I enjoy voicing my opinion about hot topic issues. The Outlook is a great publisher that more...