Teenage Trick-or-Treaters
Halloween is here and people are getting ready for it. Many have started decorating their houses and buying candy for the kids that will be going trick-or-treating. However, no candy for teenagers. A lot of people think that teens are too old for trick-or-treating and in fact, some have taken drastic measures to deter teenagers from trick-or-treating.
According to KUTV, over twelve towns in Virginia consider it a federal offense for teens to go trick-or-treating. If an individual over the age of 12 is caught trick-or-treating they can face up to six months in jail And no matter what age, trick-or-treating after 8 p.m. can land you in the jail for up to 30 days. Fines range between $25 and $100, however its different for every city. For example in Newport, Virginia, trick-or-treating is allowed for someone who is 12-years-old, but after that, the individual is guilty of a Class 4 misdemeanor. They also state that "no accompanying parent or guardian shall wear a mask of any type," just so they wouldn't be mistaken for trick-or-treating.
Another example would be Chesapeake, Virginia. Their city code states that any individual over the age of 12 trick-or-treating has to pay a fine between $25 to $100 or could be sentenced to 6 months jail. Some of the other towns in Virginia are Norfolk, Portsmouth and Suffolk. Some other states also used to have trick-or-treating such as Illinois, Mississippi, South Carolina and Maryland. No one has been arrested or fined as of now.
How would you feel if your town had a law about trick-or-treating that resembled Chesapeake or Newport Virginia's city code? I interviewed someone on this and he said that he did not know that it was illegal and people actually go to jail for it. He would be sad if that happened here because most of his friends go trick-or-treating and to him, it just seems like a very unnecessary law to arrest teenagers because of it. Some teens do it just for fun or maybe they don't have anything else to do. He doesn't see why this should be taken away from them.  
About the Writer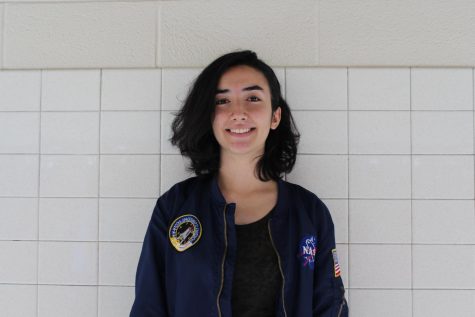 Pari Abdollahi, Staff Writer
Hi, My name is Pari, and I'm a junior. This is my first year writing for Oakton Outlook. I enjoy writing about entertainment. Other than writing I really...