Jimmy Butler and the problem with the Timberwolves
Hang on for a minute...we're trying to find some more stories you might like.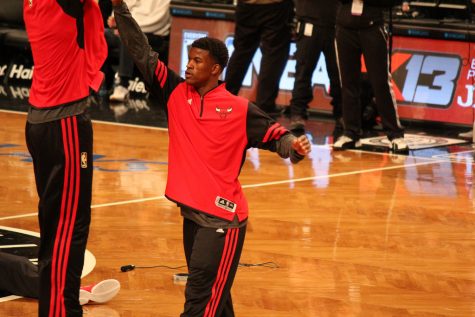 This past NBA season, a particular trade stood out over the NBA offseason. Jimmy Butler, the young star of the declining Chicago Bulls, was traded to the Minnesota Timberwolves for their 7th pick in the draft and prospect Zach LaVine. Butler, upon arrival, was reunited with his former coach Tom Thibodeau and the dynamic duo of superstar Karl-Anthony Towns and the high-flying Andrew Wiggins. With the addition of Butler, Minnesota immediately went from an upstart yet struggling team to a with the potential to be a playoff contender.
They lived up to their new and improved billing, going in with a scorching 35-23 start. However, Butler ruptured his ACL, and after All-Star weekend the team collapsed without his veteran presence. After the wolves went 2-9 in his absence, Butler accelerated his rehab and came back, willing them to a 47-35 finish and the 8th seed in the playoffs, giving the Timberwolves their first playoff berth in 16 years.
However, not all was well. Many front offices were quick to point out the wolves' heavy dependence on Butler, the lack of growth from their young core, and Tom Thibodeau's reliance on archaic and ineffective schemes and his peculiar preference to give his starters heavy minutes, which has led to many of his stars getting injured through simple overexertion.
Butler, taking stock of this over the offseason, saw the writing on the wall. In one swift move, he called out the Timberwolves for their deficiencies and demanded to be traded immediately, causing the entire NBA to scramble for viable packages to acquire him. The 29-year old butler had a simple message: he wasn't going to be a superstar for much longer, and he didn't want to be hitched with such a flawed and inexperienced team while attempting to make a title run.
However, he didn't do this in a gentle way. After requesting a trade, he was met with Thibodeau, who is also the Timberwolves' president of basketball operations, and general manager Scott Layden, not accepting any trade packages from his preferred destinations of Los Angeles, Miami, and Brooklyn. So, Butler took matters into his own hands. After a two week absence from the team, he suddenly showed up at a team scrimmage, playing against the other starters and destroying them with third-string players. In an expletive-laden tirade, he screamed at Layden and told me him that the team needed him to win.
Afterward, in an interview with ESPN's Rachel Nichols, he called out coach Thibodeau for being irresponsible with minutes and Wiggins and Towns for being unmotivated, stating, "I'm a competitor… Am I being tough on [Wiggins]? Yeah! Yeah, that's who I am. I'm not the most talented player. Who's the most talented player on our team? KAT. Who's the most god-gifted player on our team? Wigs. Wigs got the longest arms, the biggest hands, can jump the highest, can run the fastest. But like who plays the hardest? Me. I play hard. I play really hard. I put my body on the line every damn practice. Every day in the games."
With such a volatile situation in Minnesota, Butler has all the leverage. He knows he's too important to be traded, but he can always hold out and refuse to play if he is unsatisfied with the team. It's up to coach Thibodeau and Layden to find a solution fast before it goes off the rails.

About the Writer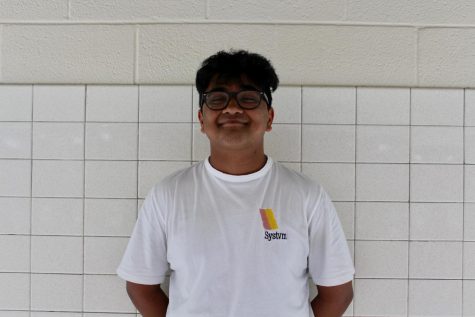 Kartik Mukalla, Staff Writer
Hi, I am Kartik Mukalla. I am a sophomore at Oakton High school and I am a staff writer at the Oakton outlook. Some hobbies of mine are creating music...