Places To Go This Halloween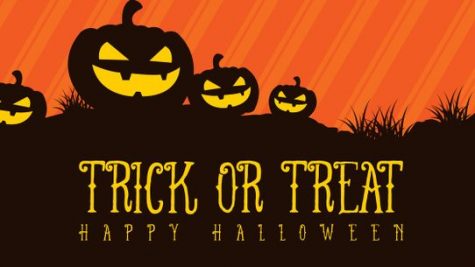 Trick or treating this year for student at Oakton might be more difficult this year than ever before because of the new law created in Virginia banning children over the age of 12 from participating in this annual holiday tradition. This might have been easy to ignore, but the law says that if you are over the age of 12 and are caught trick or treating you could get fined up to $315 and even get jail time. Due to this ridiculous law, you are going to need somewhere to go in order to have a great Halloween this year.
One place that you could go to is a haunted house, as there are plenty in this area that are open all year. The Gravensteen Haunted Productions house is the highest recommended on google. Inside, there are spooky decorations and both living and dead people to scare you. Haunted houses are a great way to have fun with your friends. This haunted house in particular costs only $15 dollars as an entrance fee and has plenty of photo opportunities for you and your friends.There's no candy that I can tell, but your empty stomachs can be scared away by all of the fun.
This next place may seem obvious but is still a lot of fun. Cox Farm's fields of fear is wildly popular and is one of the most visited October festivities. Though you might think that it would be packed on Halloween night, it's surprisingly empty due to everyone else thinking it would be packed as well. This activity is extremely scary, or at least it was for me.
If you are still looking to get scared, then seeing a horror movie is your best bet. In a dark movie theater with things that seem to be jumping out of the screen, you could be scarred for life. The most popular movie for this is Halloween. This movie is about a scary killer that can't seem to die. I personally have not been able to build up the courage to see it, but maybe you will.
If you aren't  someone that's looking to be scared this Halloween, than you could go laser tagging. It may not seem like it would be very fun, but it is very competitive and during Halloween they have different game modes that are a more PG kind of scary. Though not being able to participate in the trick or treating fun may seem terrible, you don't have to let it ruin your Halloween