Therapy Dogs at Oakton
Hang on for a minute...we're trying to find some more stories you might like.
Have you ever wanted to meet a therapy dog? If the answer is yes, come to the cafeteria after school on Wednesday, October 24th to meet some local therapy dogs. Students will get a chance to meet the dogs and play with them. This is a great opportunity for students to relieve stress, as it has been shown that therapy dogs help get rid of negative emotions. No sign-up is required to see the dogs.
Studies have shown that therapy dogs help to curve anxiety and boredom. Also, therapy dogs help children learn compassion and empathy. They are beneficial to people of all ages and can also just help with boredom. Even regular dogs can be helpful to reduce anxiety levels and just provide a companion in general.
Therapy dogs originated in the 1770's to provide therapy to soldiers. Since then, they have evolved to provide therapy to anyone from the sick to people having a bad day. In 1929, therapy dogs were used in the U.S. to help blind people navigate their surroundings and were a huge success. Also in 1942, seeing-eye dogs were widely used to help veterans who had lost their eyesight in battle. In 1976, Elaine Smith widespread the use of therapy dogs and is credited with helping many people. Today, therapy dogs are used around the world for a variety of different reasons.
High school is a stressful place, and meeting with therapy dogs is a great way to relieve some of that stress. Don't miss out on this great opportunity and come to the cafeteria on Wednesday.

About the Writer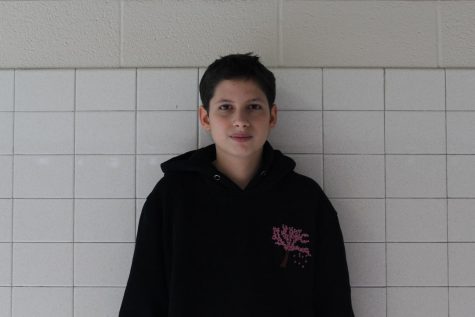 Asher Tankel, Staff Writer
Hi! My name is Asher Tankel, and this is my 1st year on the Oakton Outlook's staff. I am very passionate about newspaper and can't wait to write stories...