2019 Live Action Movies
Hang on for a minute...we're trying to find some more stories you might like.
2019 is finally here and new movies are being released in different genres. This year, however, there are a few famous animation movies that are being recreated as live action movies. These movies are Aladdin, Lion King, and Dumbo. Even though many movies are being released this year, these live action movies seem to be very interesting.
Lion King, one of the best animation movies of all time produced by Walt Disney Feature Animation, is a story about a young lion's adventure. Simba, the heir of his father Mufasa struggles to live up to the expectations set for him. The movie is directed by Jon Favreau. It is a photo-realistic computer animated remake and it is created with the voices of some famous cast members such as Beyoncé, Seth Rogen, Donald Glover, etc. Lion King 2019 is planned to be released on July 19, 2019.
Aladdin, another classic 90s animation movie is being recreated as a live action movie. It's a story about an Arabian street urchin who finds a magic lamp that has a genie. In order to hide the lamp from the Grand Vizier, he disguises himself as a wealthy prince. The new Aladdin movie is an American musical romantic fantasy adventure film produced by Walt Disney. In October 2016, Disney announced Guy Ritchie would direct the  live-action Aladdin remake. Some of the people who will be starring in this movie are Naomi Scott as Jasmine, Will Smith as the genie, and Menna Masoud as Aladdin. The movie is scheduled to be released on May 24, 2019.
Last but not least, Dumbo, an animation movie made in 1941 which is about a young circus elephant who is born with very large ears and given the cruel name Dumbo. The new Dumbo movie is not really like the 1941 movie. It is created like the novel written by Helen Aberson. Plans of a live-action Dumbo remake were announced in 2014. The movie will be released on March 29, 2019.
All of these movies are produced by Walt Disney and they seem very interesting to watch however they might be a bit different from the original animation movies.

About the Writer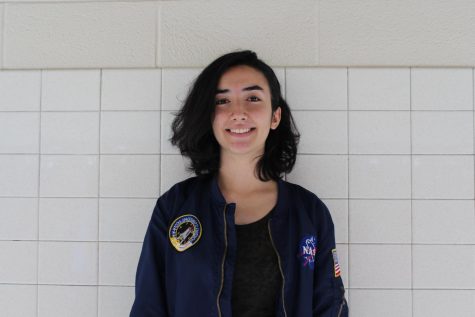 Pari Abdollahi, Staff Writer
Hi, My name is Pari, and I'm a junior. This is my first year writing for Oakton Outlook. I enjoy writing about entertainment. Other than writing I really...