Will We Have A Snowy Winter?
After having a snow day right before the winter season actually began (in November), many students and teachers expected to have many more days off in the next few months due to the weather. Many meteorologists also predicted that this winter would be a very cold and snowy winter. At least for Virginia, that wasn't necessarily the case (yet).
The next time snow appeared after November was just this past weekend. The snow storm began on Saturday night and continued onto Sunday. This resulted in FCPS closing schools on Monday, and having a two-hour delay on Tuesday and Wednesday due to icy conditions. Although many students were in fact excited for their day off, many were also disappointed that the storm hit on a weekend and not during the week. Not only would this have resulted in more days off, but it also would not have caused the weekend activities to be cancelled. Many students were prepared to compete at the WACFL 4 debate tournament, but were notified the night before that the tournament had been cancelled and would not be rescheduled. Despite these inconveniences, many students and teachers have high hopes for the rest of the winter season.
This weekend we are expected to receive a little snow and windy weather, which also caused another debate tournament to be cancelled. This Monday, we are also expected to have temperatures as low as 8 degrees fahrenheit but have no snow. Many students express that if the weather is cold, there should also be snow such that school can be closed.
Although the weather isn't necessarily on the students' side right now, it still gives them a reason to hang out with their friends. Many students went sledding on Sutton Road in the morning before school started with their friends. Because many people drive to school, they brought their sleds to school and went down the hill that is just by Sutton Road. This week, although not the best turn out for snow, was definitely one for the books as it has started a new tradition for students.
About the Writer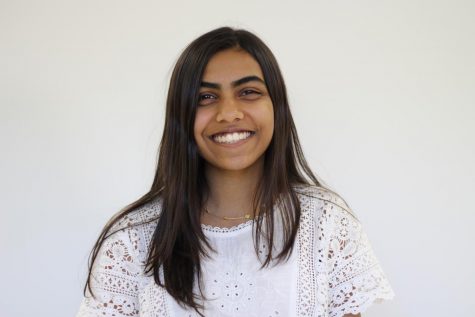 Riya Jain, Editorial Board
Hi! My name is Riya Jain, and I am a senior and member of the Oakton Outlook Editorial Board. I love to write features and showcase students' talents...