Top 10 Memes of 2018
2018's memes were truly ones to remember. However, they did have big shoes to fill considering the high standard 2017 placed – with a flurry of non-respect for presidents, and an egregious amount of salt bae pictures posted on Twitter. In spite of that, 2018 succeeded, topping the previous years in terms of quality memes and quality laughter spent looking at them. As such, here is a list of the best memes of the year. Keep in mind that this is purely subjective and that you are definitely bound to your own opinion, with these great and hilarious memes.
The Offramp meme
Originally adapted from the "How to exit freeway like a boss" video, this meme is a distinct representation of bad decisions, and bad decisions only. It's not only truly reflective of our young, self-deprecating society today, but it is a reminder that hey, sometimes it's okay to joke about our less than ideal choices.
Meanwhile, let me try and just procrastinate on finishing this article rather than finishing it. Hey, that would make for a great off-ramp meme, am I right boys?
 You so f****** precious when you… smile
What makes this song originally from Bazzi an excellent meme material is not the lyrics itself. Rather, it's the beat that holds off between "you" and "smile", giving the meme-makers ample time to scrounge up the best heart emojis to burst on the screen. This meme is something that would be deemed as high quality, as a lot of video editors stepped up to the plate to deliver quick clips of interesting animations following the theme of the song itself.
Spongebob Nopants
How does it feel coming home after work, to see that there are dishes piled up in the sink for you to wash and clean up? Feels a little too tiring for you, right?
Well, how does it feel when there is a meme to summarize that feeling up for you in a nutshell? Fear not, as Spongebob Nopants is the image for you to use to rack up all the likes and retweets on the realms of Twitter. Whether or not it's paying for expensive items, or finishing an assignment that was due more than a day ago, or perhaps more appropriate, seeing ANOTHER Spongebob meme on your timeline.
Gorls
Here's one meme that definitely surprised people with its eccentricity and absolute weirdness compared to the flood of memes that we got over the past year. The word "gorls" is supposed to be an accented version of the word "girls", drawn from the character Gru from the Illumination Entertainment film, Despicable Me. Many users, in a height of retaliation against normal memes, photoshopped Gru's face into people, with the imagining of these people saying "gorl".
One such instance would be the face of Avril Lavigne, wherein Gru's face was photoshopped in to create an air of humor around the image. The picture was taken straight out of the music video of Avril's record, "Girlfriend". This time, the image is supposed to represent "gorlfriend" instead.
Handshakes
This image was elevated to "meme status" when it was revealed that Elon Musk and Grimes were dating, but didn't actually take off until months later. The circulation of this meme still continues until today, where remnants of images like these can still be seen floating around on Twitter and Instagram.
Johnny Johnny Yes Papa
Johnny Johnny is meme derived from a fairly tame children's video first uploaded to Youtube in 2009. However, a deranged version, which eventually turned out to be the meme, emerged in 2012, with a crazed looking father staring down at his fairly-odd looking son. It made for the weirdest combination in meme history, with insane visuals and a very innocent background accompanying it. The experience is very visceral, and the video is certainly a one to watch if you are interested in delving into the year's past memes.
Weird flex but ok
The catchphrase existed in the internet lexicon for some time before the meme blew up and made it a classic quote for the centuries. Its purpose is to call out inexplicably silly and inane humblebrags – or even just brags at this point. So now, when you see that annoying friend of yours making little tidbits about his or her life, you know what to say.
Let's get this bread
Hereby lies the meme that involves way too many people beating a dead horse just by using this term. Unfortunately, myself included. This term is another slang expression for getting money, and another euphemism for getting out there and getting the job done. The meme reared its head on a very special day too – World Bread Day – which makes this line a whole lot more iconic. This is considered one of the more memorable memes of 2018, which beats out a ton of competitors for the coveted role.
Hit Or Miss

Source: 4plebs
Many will say that this meme should be a part of 2019's calendar of memes. However, the origin of this meme traces back to October 2018, when character Nyannyancosplay uploaded this video to application TikTok. The song used is "Mia Khalifa" by iLOVEFRIDAY, which is a parody track of a famous social media influencer, Mia Khalifa. The meme instantly went viral, with viewers finding themselves unsure of the gender of the character (which, obviously, is a female in spite of what many may assume).
Yodel Boy

Source: Fox News
And finally, the best one of them all. Because of the significance of this legendary meme, Mason Ramsey, our kid cowboy himself, catapulted from performing at a Walmart aisle to guest performing at Coachella and on The Ellen Show. The meme began as a simple homemade video of a young kid, Ramsey, performing his impression of Hank Williams's "Lovesick Blues" at a local Walmart aisle. From there on, the video spread like a wildfire, from YouTube to Facebook to Twitter, eventually garnering Ramsey a following of his own. Many photoshop edits (including the Spongebob Nopants meme) strung about, featuring a rendition of Ramsey, much to the kid's surprise. It's no wonder that this is the biggest meme of 2018, as it also kickstarted young Ramsey's career as a country musician. Amazing stuff, really.
About the Writer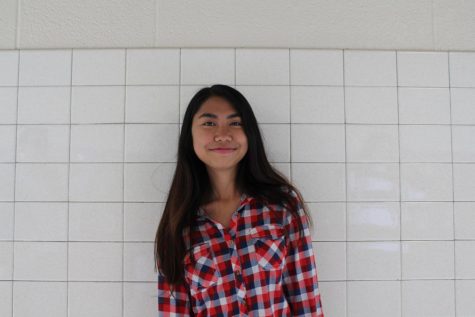 Kariann Tan, Staff Writer
Hi! I'm Kariann. I am in my final year at Oakton and I am very excited to be a part of journalism, as writing has been one of my long-standing passions. One...