Disney Releases in 2019
2019 is said to be the year of Disney and with all the sequels and live action movies coming out that just might be true. From a live action Aladdin to Frozen 2, the movies vary. Although some of the movies are having controversial results, there are also huge viewing estimates.
Aladdin(1992) is looked upon lovingly by many eyes as those who remember it being part of their childhood. On May 24, a live action adaptation is coming to theaters. Will Smith will be playing the beloved genie, the role of which won Robin Williams two prestigious awards. While the movie will be following the main plot of the classic animated movie, a new prince will be introduced. Prince Anders, played by Billy Magnussen, is a suitor from Skanland and is considered a suitable husband for Jasmine. This upsets many fans- some over the fact that they're bringing a white actor into a film set in a Middle Eastern nation, others over the fact that it's changing part of the plot. How this new prince will affect the plot and the dynamics of Jasmine and Aladdin's relationship remains to be seen.
Twenty five years after the original Lion King came out, a new more realistic modification is said to hit theaters. The creators use CGI to keep the same story line but make it more pragmatic. The plans for the new Lion King came after the success of the live action version of The Jungle Book. The film brings in many familiar celebrity voices such as Beyonce, Seth Rogen, Keegan-Michael Key, Billy Eichner, and Donald Glover. The release is scheduled for July 19.
After the astounding success of Frozen, a date has been set for the release of a sequel. On November 22, fans will fill the theater viewing the long-awaited movie. The announcement of the new sequel has caused many different reactions from fan. One of those fans, Quynhmai Nguyen (9),  said, "It looks good. I watched it [Frozen] when it first came out. I was wondering throughout the last six years when the sequel came out, because Disney is usually quick to release sequels." Another, Julia Thomas, said, "I was excited for the little kids to enjoy Elsa again." However, not all reviews are good. Grace Wright(9) is not as excited for the long-awaited sequel. "Sequels suck. Why ruin it like they do with all other Disney sequels?" She asked after Frozen 2 was announced. Fans are also upset by the vagueness of the trailer with it's new mystery characters and possible new powers. Some fans are hoping for Elsa to get a girlfriend, but whether or not that happens, we won't know until November 22.
A life action Dumbo is also coming out, but there hasn't been much information released about that. Although there will be different voices for the timeless classics such as Lion King and Aladdin, the story is largely the same. Frozen 2 seems to take a slightly darker turn, but fan favorites like Elsa, Olaf, and Sven will return.  Whether or not you're a Disney fan, don't miss these new releases in theaters.
About the Writer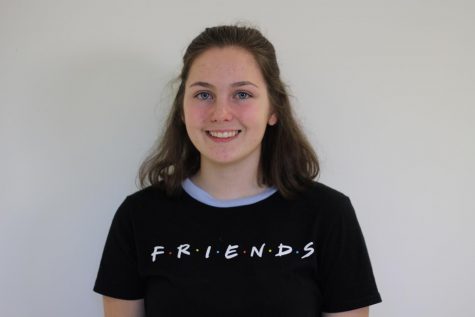 Veronica Preaskorn, Staff Writer
Hi, my name is Veronica Preaskorn, and I'm a sophomore.  This is my second year as a staff writer for the Outlook. I love writing about sports and A&E....