How To Train Your Dragon 3 Review
A good film? Or a movie blunder?
Hang on for a minute...we're trying to find some more stories you might like.
With Pixar making smash hit after smash hit in terms of animated films, it's only natural that their next film is another popular blockbuster. "How to train your dragon 3: The hidden World" is a casual and fun movie that is great for time spent relaxing after a hard week. The new film is definitely an easy watcher and has its share of exciting moments, but it also has its share of mistakes.
The new movie has a number of flaws. To start, the supporting characters have little to no substance. They all lack character arcs, and they do not grow as the story progresses. Thankfully, the main character, Hiccup, is still interesting enough, as this is the height of his growth through the trilogy. The movie is great for kids and anyone looking for a casual adventure movie, but lacks some vital aspects of good storytelling. The main villain is a complete copy of the old villain from the last movie. He doesn't have any of the menacing qualities that are meant to strike fear into the characters as well as the audience. However, despite the number of flaws, the movie isn't ruined by the few problems it has.
With its two predecessors becoming big hits at the box office, 3 has a lot to live up to. The movie has great animation and art style, as well as the ability to enthrall children, so it is a definite must-see when out with a younger sibling. The movie is a fun experience for anyone with a free day and a couple of bucks. With a one hundred and twenty-nine million dollar budget, it's obvious that the film just oozes with quality and entertainment value.
In the end, the movie is nothing award winning, but definitely has its perks and is worth the trip to the theaters. It's another entertaining and family friendly movie that is great for a free weekend.

About the Writer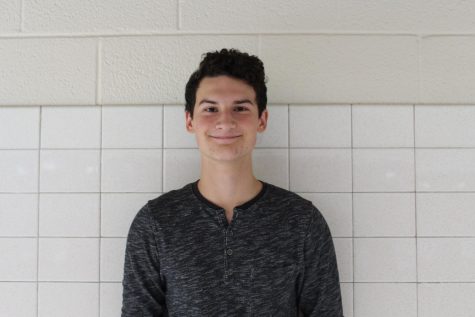 Cole Starmer, Staff writer
Hey there! I'm 16, and a junior. I enjoy writing stories about political commentary, school events, and national events. I'm enjoy practicing competitive...