What We Know About the Kashmir Crisis
Hang on for a minute...we're trying to find some more stories you might like.
   The border between India and Pakistan, particularly the Himalayan region of Kashmir, has been a cause of several conflicts between the two countries since the Partition of British India in 1947. India and Pakistan have fought three wars in the past seventy years, two of which were over Kashmir, in 1947 and 1965.
   Conflicts began to arise in February, beginning on the 14th, with a suicide bombing attack in Pulwama, leaving 40 Indian paramilitary police dead, the deadliest attack in the region in over 30 years. The next day, the Pakistan-based group Jaish-e-Mohammad claimed responsibility for the attack. In a press release, India's finance minister Arun Jaitley says that India will do all it can to isolate Pakistan. In the next two days, India would place a 200% tariff on Pakistan's imports.
   On February 19th, Pakistan's Prime Minister Imran Khan said he was willing to cooperate with Indian officials over the attack on the 14th, but warned against any future attacks on Pakistan soil. India's Prime Minister Narendra Modi says there will be a "strong response". In the coming days, India threatened to divert river flow through Pakistan, and launched a crackdown in the Kashmir Valley, arresting several separatist leaders. The next day, five people, including three rebels, a counterinsurgency police officer, and an army soldier were killed in a battle between a militant force and Indian security forces.
   Conflicts would escalate further in the next week, with India launching a missile strike at Pakistan, claiming to have taken out several targets, however, pictures and a statement from Pakistani officials show that no targets were hit. The next day, Pakistan claimed to have shot down two Indian warplanes and captured both pilots. India refuted the claim and said only one of their pilots had been captured, causing Pakistan to change their statement, saying they only had one pilot in custody. As a gesture of peace, Pakistan released the pilot the following day, hoping to ease tensions.
   This is the latest update for the situation in Kashmir, officials on both sides hope to ease tensions, as both countries are nuclear powers, and even though a nuclear war is unlikely, a war in East-Asia would be devastating for both countries.

About the Writer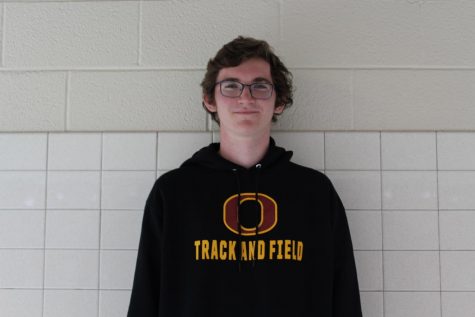 Connor Maloney, Staff Writer
I'm a junior at Oakton High and I like to write about politics or current events.