Is Duke Overrated?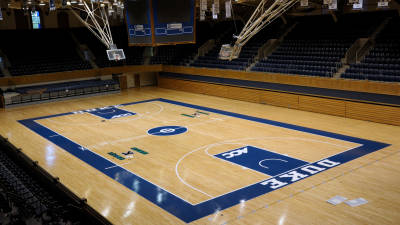 In 2018, the Duke college basketball team picked up 3 of the top 5 high school prospects. With this loaded lineup coming onto the team, many assumed a national championship was in the bag for the team when November rolled around. Who wouldn't think that when most of the starting lineup is an All American player. But Duke suffered a disappointing loss in the Elite 8 of the NCAA Tournament, when they were the favorites to win it all by far. Now, this is a familiar story to Duke fans. Duke also had the best recruiting class of any team in 2017. And 2016. But they got booted from the tournament in the Round of 32 in both of those years. How is this possible for a team with so much talent and success?
The first thing we need to think about is how teams in college basketball are able to win the National Championship. What are the keys needed to be able to make that miraculous run? Every championship team needs talent, but you also need to close bond between players, chemistry on the team, experience,and players on the bench who are could enough to play as well. Duke obviously has the talent, but when your team is made up of freshmen every year who will just go the the NBA draft after one year, the players have difficulty developing chemistry with each other. They've never been to the tournament and don't have the experience to know what to do in the toughest moments.
While these players can develop a close bond, they just don't have the chemistry you can only develop from years of playing with each other. This is why teams with much less talent and lower rated recruits can win it all. These players won't go to the NBA the first year, and next thing you know, you have a star
cting lineup with all seniors and juniors who have been playing with each other for year. They've been in every situation, and have a drive to finally be able to win a championship. All teams with one and done players struggle with these same issues, not just Duke. This is why one and done teams will likely be unsuccessful overall. They just don't have all the basics needed to win a title.