Where to Find a Summer Job
Great places for high schoolers to make some extra money this summer.
As tempting as it is to spend all summer working on a tan, the long hours of freedom are perfect for more than just relaxation-there is a no better time for high schoolers to make some extra cash! The only problem is that it can be difficult to find companies that hire minors. If you are stuck and wondering where to look for a job, check out the teenager friendly workplaces below! Keep in mind that if you are 14 or 15, you will have to attain a work permit before you get a job, but despite the intimidating title it is just a bit of paperwork.
Fair Oaks Mall
If you love shopping at the mall, why not work there? Many of the retail stores and restaurants hire Oakton students. And, as a fun bonus, most of the stores offer generous discounts to their employees. So when you are finished with a shift, you have a place to spend your money!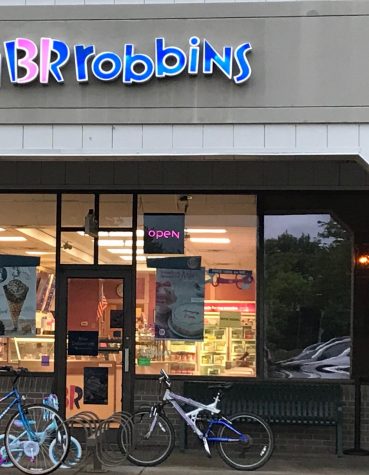 Restaurants
OHS students have been hired at a variety of restaurants, everywhere from Chipotle to The Melting Pot. Though it may seem like a low paying job (as most jobs available to teenagers are), there is the opportunity to earn more than sticker salary. At most restaurants, if you do the job well, you can earn more tips than your salary and keep the difference. While some restaurants rarely have job openings, others such as Baskin Robbins® and Tropical Smoothie cafe are always looking for new team members!
Babysitting
If you love kids, then babysitting is the summer job for you. Spread the word to neighbors that you are babysitting, and you may be lucky enough to land short or long term jobs. If there are not many kids in your neighborhood, consider looking for opportunities online. The Nextdoor app is a great resource; people from the surrounding area post a variety of announcements, including job postings. Oftentimes, there is a family looking for a babysitter, so don't be afraid to reach out to see if you would be a good fit.
Former Activities
If you used to, or still do, attend a camp or a class that you love in the summer, ask if there are open counselor or teacher positions! Though it may be tricky to get a camp counselor or art teacher job out of the blue, if you used to be a camper you may have a good chance at being hired, or at least interning, if you ask.
Self-Employment
One way to make money on the internet is to create your own brand. If you're passionate about something, create a blog or a YouTube channel. Keep in mind that it would take a lot of time to make money from these outlets, if you make money from it at all. It can take years to gain enough of a following to have enough ads for a website or channel to be lucrative. However, if you are truly passionate about what you are doing it can be worth it. Another great way to be your own boss is to start a business! If you are ambitious and crafty, consider opening an Etsy shop to sell your crafts online. If you just have a lot of extra stuff laying around that you want to get rid of, you can auction it off online with eBay.
Do not be discouraged by all of the job listings exclusively ages 18 and up. If you would like to get a job this summer, there are plenty of opportunities for teenagers. Start looking and applying as soon as possible if you want to make extra money this summer!
About the Writer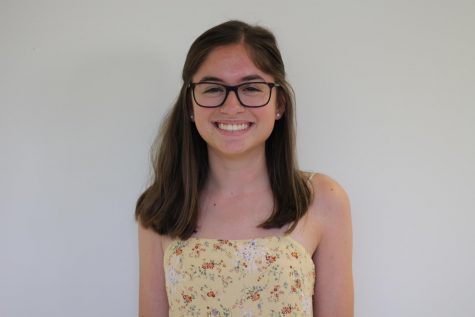 Olivia Garrone, Editorial Board
Hi! My name is Olivia Garrone,  I'm a senior and a member of the Oakton Outlook Editorial Board. I love writing A&E articles and features on the Oakton...