The decline of Taylor Swift's writing abilities
Courtney Te, Editorial Board, Publicity Manager
May 5, 2019
Hang on for a minute...we're trying to find some more stories you might like.
I say this as someone who has loved her for many years—Taylor Swift's songwriting skills are not on par with what they used to be.
Especially looking at her previous albums (Red is her best lyric-wise, but that's a debate I've held amongst many people), Reputation and her latest single Me! featuring Brendon Urie fit the standard of a good pop song, but I've yet to see Taylor come up with anything that has truly pushed herself beyond mainstream in the last few years. While she has always written about love and relationships, I've noticed that she used to diversify her songs a lot more by addressing different parts of what it meant to love someone or changed the tone/beat/overall vibe of her songs throughout her discography. Most of her past lyrics could've been mistake for poems, to be quite honest, while some of her newer songs seem generic in my opinion.
Here's a few examples from her older albums:
"I hear the sound of my own voice
Asking you to stay
And all we are is skin and bone
Trained to get along
Forever going with the flow,
But you're friction"
– Treacherous, Red (2012)
"The drought was the very worst
When the flowers that we'd grown together died of thirst
It was months and months of back and forth
You're still all over me like a wine-stained dress I can't wear anymore"
– Clean, 1989 (2014)
"Wasn't it easier in your firefly-catchin' days?
When everything out of reach
Someone bigger brought down to you
Wasn't it beautiful runnin' wild 'til you fell asleep
Before the monsters caught up to you?"
– Innocent, Speak Now (2010)
"You call me up again just to break me like a promise
So casually cruel in the name of being honest
I'm a crumpled up piece of paper lying here"
– All Too Well, Red (2012)
In comparison, some of her newest songs:
"I know I tend to make it about me
I know you never get just what you see
But I will never bore you, baby
(And there's a lot of lame guys out there)"
– ME! ft. Brendon Urie, Single (2019)
"You should take it as a compliment
That I got drunk and made fun of the way you talk
You should think about the consequence
Of your magnetic field being a little too strong"
– Gorgeous, Reputation (2017)
"My castle crumbled overnight
I brought a knife to a gunfight
They took the crown but it's alright
All the liars are calling me one"
– Call it What You Want, Reputation (2017)
"I don't wanna touch you, I don't wanna be
Just another ex-love you don't wanna see
I don't wanna miss you (I don't wanna miss you)
Like the other girls do"
– End Game, Reputation (2017)
"X marks the spot, where we fell apart
He poisoned the well, I was lying to myself
I knew it from the first old fashioned, we were cursed
We never had a shotgun shot in the dark"
– Getaway Car, Reputation (2017)
Now I do like the lyrics of some of the songs off Reputation, namely Delicate and Call It What You Want, but I just find it overall boring and repetitive. Personally, what I liked about Taylor was her ability to be able to captivate an audience through her lyrics. I liked to listen to her new songs and think, "Wow, I could've never thought of that" when I come across really good lyrics. Lately, she hasn't been wowing me in that department which is why I think her songwriting ability has slowly declined since the release of 1989. It might have to do with her change of style and her attempting to rebrand herself, but nonetheless I hope her next release will showcase more of the ability as a songwriter.
About the Writer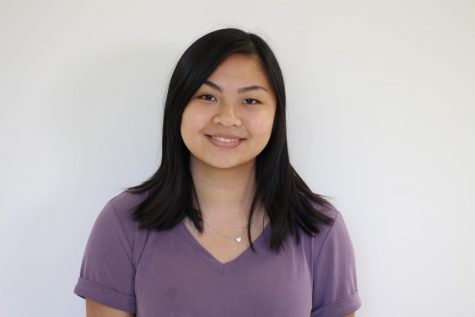 Courtney Te, Editorial Board, Publicity Manager
Hi! My name's Courtney and I'm the publicity manager and honorary team leader. I'm looking forward to doing great things for the Outlook this year, including...