Hurricane Dorian Decimates the Bahamas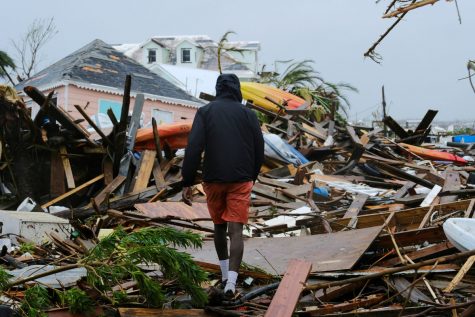 Hurricane Dorian, which officially became a hurricane on Aug. 28, ravaged the Bahamas during its 48 hour stall over the islands. It is the strongest hurricane on record to ever hit this archipelago. Leaving over 70,000 without homes and a death toll that continues to rise past 50; relief efforts are only just scratching the surface of reversing the damage Dorian caused.
Hurricane Dorian touched down primarily near Grand Bahama and Abaco on Sept. 1 as a Category 5 storm, sustaining winds over 185 mph. Storm surges were recorded between 18-23 ft., taller than many of the island's buildings. Efforts to restore what was lost seem scarce. Island residents' pleas for help are not being heard by a global community, a problem common in island nations after natural disasters.
The island of Abaco, where Dorian's eyewall was suspended for two days, is in a state of absolute disarray. The power grid was destroyed, and Abaco is still completely without power nearly two weeks after the hurricane. Evacuees of the island, many of whom were taken by boat to the nearby capital city of Nassau, are finally returning to sort through the debris. Search and rescue efforts continue, as 42 out of the 50 deaths occurred in Abaco.
Nevertheless, recovery and restoration efforts are beginning across all of the islands. Bahamian Prime Minister Hubert Minnis said that temporary housing is being built in both Abaco and Grand Bahama and that their government is "aggressively working" to aide island residents in returning to normalcy. The American Red Cross has pledged $2.8 m in aid, and the United States Agency for International Development (USAID) has pledged that same amount, along with sending emergency supplies for 44,000 people. Large companies, such as Disney and Royal Caribbean, are also sending monetary aid and manual help.
It will take months for the Bahamas to recover from the impact of Hurricane Dorian. Valuables are forever gone, homes are torn apart, and lives have been lost. Although the effects of Dorian cannot be fully undone, it is crucial for the islands to have support as they rebuild. If you wish to contribute to recovery and relief efforts, organizations, including the American Red Cross, are accepting donations to provide disaster relief for the Bahamas.
About the Contributor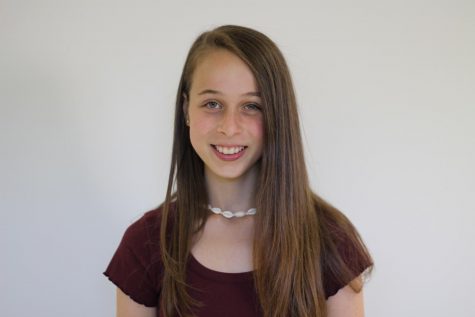 Lindsay Greenspan, Staff Writer
Hello! My name is Lindsay Greenspan. I am a freshman, and this is my first year as a staff writer for the Oakton Outlook. I love to read and write, especially...