Netflix for French Students
Shows and movies perfect for high schoolers learning French.
Learning a language isn't easy, and French is no exception. Many people say that the best way to learn a language is to be completely immersed in it, but most people don't have the option to jet off to Paris for the semester. So they have to resort to the second-best method of immersion: watching Netflix! A great way to expand vocabulary and improve comprehension is to watch French shows and movies with English subtitles. Below is a list of a few shows and movies to get eager French students started!
For fans of cooking shows, Nailed It: France is the perfect choice. Following the same formula as the American version, each episode has three amateur bakers attempting to recreate confectionary masterpieces in the hopes of winning the cash prize. The French version has just as many baking fails as the original, except everything is très French. From the very first episode, culture differences emerge, from the names of contestants (Antoinette, for example) to the challenges themselves. The series even opens with a waffle cake challenge inspired by a French classic: le croque monsieur! Though subtitles are still helpful, it is one of the more manageable series' for beginners to understand transcript-free.
For a comedy on the heavier side, watch He Even Has Your Eyes. It is a movie directed by Lucien Jean Baptiste about a French-African couple who have been trying to have a baby. When they finally get the chance to adopt, new obstacles emerge. The race of the baby causes turmoil between the couple and their family, and the social worker even tries to get in the way of the adoption. At one hour and thirty-four minutes and a medium French difficulty level, it is a great movie to throw on one weekend to get used to listening to French.
Inspired by real-life events, The Climb is a movie for anyone in the mood for an uplifting tale about love and Mount Everest. It has all the elements of a good movie: heart, adventure, drama, and a grand gesture. Follow Samy's journey to the top of a mountain to prove to the woman he loves, Nadia, that he will be there for her. It is another great movie that allows French students to be entertained and feel productive at the same time.
This list barely scratches the surface of all of the quality and entertaining French films and television series available. To see all of the options available on Netflix right now, open the website or app and search for "French-Language Movies" or "French-Language TV Shows" and enjoy.
About the Writer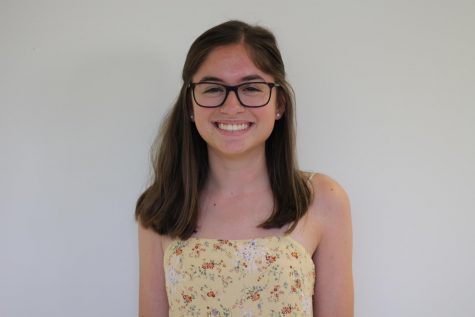 Olivia Garrone, Editorial Board
Hi! My name is Olivia Garrone,  I'm a senior and a member of the Oakton Outlook Editorial Board. I love writing A&E articles and features on the Oakton...