Schools Reopening Around the World
Image Courtesy of Unsplash
    As the school year for America comes to a close, many wonder what the fall will bring. Will students be able to go to class? Will all classes be virtual? As we begin to plan for the fall, some schools have reopened around the world. Here is what other countries are doing to educate students, while keeping health at the forefront.
China
In China, the origin of the COVID-19 pandemic, desks are spaced 3.3 ft apart for all students. Students social distance and wear masks, and clear plastic partitions surround each desk in Wuhan. Staggered reopenings were arranged, and young students wore large hats to remind them to distance themselves.
South Korea
South Koreans staggered school reopenings, with the oldest students going first to maximize their educational potential. Elementary schools were opened as of June 1st, after having time to test their success with the older student population.
Vietnam
Schools in Vietnam were closed for one month. Although students have returned to class, new schedules have been formed to include virtual classes and less in-person interaction.
Denmark
Denmark was one of the first European countries to shut down when the pandemic reached the continent, and their reopening has been going relatively well. Large student gatherings are prohibited, therefore students are eating lunch in their classrooms. Desks are required to be placed at least 6 ft apart.
As these reopenings continue, Americans have the chance to view the successes and failures of other countries, and school systems can choose to develop the ideas of others to benefit the educational community. However, the United States faces heightened issues, due to it having the most cases of COVID-19 of any other country. The United States has a chance to safely return students to school to minimize the risk of infection. Can we do it, or will we continue to fall under the weight of the pandemic?
About the Writer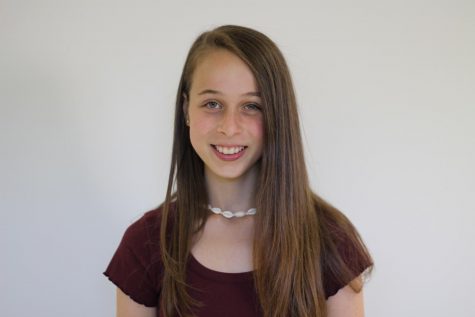 Lindsay Greenspan, Staff Writer
Hello! My name is Lindsay Greenspan. I am a freshman, and this is my first year as a staff writer for the Oakton Outlook. I love to read and write, especially...