Has Russia really found the first coronavirus vaccine?
Russia's President, Vladimir Putin, recently announced that Russian scientists developed a COVID-19 vaccine and that would make Russia the first to approve an experimental vaccine for the virus. However, some experts are questioning the effectiveness of the vaccine since it has only been tested on a few people. 
Worldwide uncertainty
Following  Russian President Vladimir Putin's announcement on August 11th that the Russian vaccine had "passed all necessary tests", there was a large uproar from the scientific community around the world. Many pointed out that no scientific data had been made public from early trials, and phase three trials of the vaccine had not even started. There were also earlier allegations from British security officials that Russian hackers had stolen classified information from Western medical institutions. The heads of The Russian Direct Investment Fund (RDIF),as presumed, dismissed the criticism and allegations as a "concerted effort to tarnish the Russian vaccine for political reasons". Last month, however, security officials from The United States, Britain, and Canada accused hackers linked to a Russian intelligence service of trying to steal information from researchers working on the coronavirus vaccines. This has led many people to wonder if the Russians are hiding something from the rest of the world .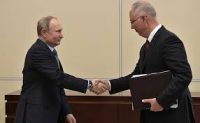 The race to be first
It is clear that the vaccine race has become another dispute for Russia and the west to compete over. For Russia, providing the very first solution to a pandemic that has affected every part of the world would be validation that the country's scientific brains are still among the world's best, so, it would be no surprise to say that the country is looking to avoid appearing dependent on Western powers, with whom relations are historically poor. "It's like the space race half a century later. If indeed it's a success story and Russia is the first country to come up with an efficient vaccine then of course it's a major PR opportunity," said Andrey Kortunov, who runs the Russian International Affairs Council in Moscow.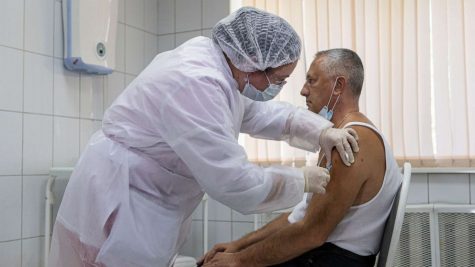 The future of the vaccine
Vaccines mimic part of the virus, and they protect against stimulating the immune system to develop antibodies. That being said, vaccines must follow higher safety standards than other drugs because they are given to millions of healthy people. With more than 170 candidate vaccines now tracked by the World Health Organization, all the evidence so far suggests that coronavirus vaccines are likely to become available for targeted populations some time between the end of 2020 and the start of 2021. The role they will play in the world's response to the pandemic will depend on a range of factors: the disease's transmission, the duration of immunity from natural infection,  and the availability of diagnostics. There is no doubt that the coronavirus vaccine will play an important role in the future and may even save the world someday.