Putting students to the test
ACT and SAT prep during the pandemic
Many upperclassmen have started to think about or are well on their way to applying to colleges. Seniors are polishing off and submitting their college essays to their dream and safety schools, while juniors are putting more effort into their grades to prepare for the process awaiting them next year. Although colleges have started leaning towards making standardized tests optional for applications, students still strive to demonstrate to their college choices that they are dedicated to their studies by taking tests like the SAT and ACT.
"I feel like students at Oakton take either the SAT or the ACT instead of both,"
explains Emily Mazingo, a junior at Oakton this year. Students typically decide to go with one option because it allows them to focus on getting a good score on one test instead of stressing over both and earning mediocre scores. 
As stressful as preparing for the SAT and ACT is, quarantine heightened student's stress levels.  Before the pandemic, many students were scheduled to take SAT and ACT tests sometime in April. However, with covid-19 and stay at home orders, several of those tests got canceled. This left students who had been studying
for months feeling annoyed and like their hard work was all for nothing. As the virus took its course and Fairfax County began to move through the stages of reopening, SATs were slowly offered up to the students who had been unable to test in April. Unfortunately, not all the students who signed up for SATs offered after quarantine were permitted to take the test due to state-mandated regulations on testing. Many juniors were booted from taking the test because seniors and those applying to college in the fall were prioritized first.
With all the added stress around testing caused by the pandemic, there were also benefits to the cancelation of the standardized tests. Since most students were spending all of their time at home, they had more time to study and really digest the material that would be on their chosen tests. Additionally, since students had a lot of time on their hands, many rising juniors began thinking about when they should start taking their tests for the first time, searching for classes to begin their prep. "I started by looking for small local businesses that offered test prep," Emily explains. "I knew that I wanted to take the ACT over the SAT and I just went from there with my research." From there, Emily enrolled in an ACT test prep class and took her ACT on October 24th. Despite the pressure that taking an ACT or SAT during a pandemic brought, the resulting quarantine allowed students to think about and plan their next steps in preparing their future. 
Personally, I started my SAT prep during quarantine with an organization that I heard about through a friend who was also prepping. With all the time I had on my hands, I bought a college board SAT prep book and began reading. I spent time reading one chapter a day up until actually starting my SAT class. Had quarantine not happened, I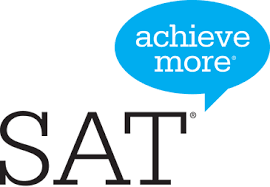 definitely wouldn't feel as comfortable with the idea of taking the SAT as I do now. Balancing school and extracurriculars before quarantine was hard enough on its own; adding a standardized test that needed separate attention sounded almost impossible. With the reduced attention needed for school in the spring and no more extracurriculars, studying for the SAT became my main focus and a lot less stressful. Online school has presented many challenges to students, and navigating how to take the SAT and ACT on top of keeping up with school work has been exhausting . Every student who has taken or will take a standardized test during the pandemic should be proud of themselves, and I wish them all the best of luck.