Jennifer Aniston unveils new vegan hair care line, LolaVie
Illuminous actress Jennifer Aniston, who made "The Rachel" one of the 1990s most iconic hairstyles, revealed her hair care secrets with the world. After teasing a new venture known as LolaVie on Instagram in the final week of August, the "Friends" star unveiled the brand as well as its first product, "The Glossing Detangler," through its website. She has been contributing to the design production of the brand and its unique products for the past five years. According to a press release, the actress was "heavily involved" in each aspect of the product development in a beautiful direction.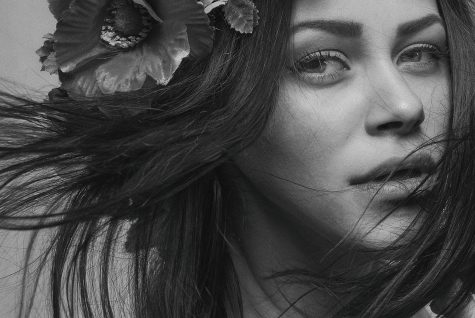 Inspired by Aniston's nickname that her friends affectionately refer to as "Lola," she feels the line represents confidence, fierceness, and empowerment. What people may not know about Jennifer Aniston is her obsession with medical journals, technological advances, and the latest beauty and health innovations. Her vision for LolaVie is to combine the best of science and nature. With this brand, she has an opportunity to prove that people don't have to sacrifice one for the other. Taking to Instagram to announce the line, Aniston wrote, "LolaVie officially launches – a little idea that evolved into a line made to help hair feel healthy and look effortless."
The brand appears to turn its attention towards plant-based, natural ingredients without parabens, silicones, sulfates, phthalates, and gluten while promoting being vegan as well as cruelty-free. The first product to debut was The Glossing Detangler, which is a 99% naturally-derived detangling spray that detangles hair, prime with vegan thermal shield, and enhances shine. This is made with components including lemon extract, smooth with a superfruit complex and vegetable-derived ceramides, and protects against damage by harnessing the power of chia seeds. The entanglement of bamboo essence assists in a reduction of water consumption in order to "protect the planet's most precious resource," the press release stated.
According to Allure, the 52-year-old "Friends" alum stated, "I love a really good detangler because my hair has gone through a lot of thrashing, so I am glad that this product has many jobs in one as a heat protector and shine that is time-efficient too." Aniston sparked widespread speculation in the week of the release of the beauty line after she tagged LolaVie in an Instagram post that was simply captioned "Something's coming." LolaVie's original, The Glossing Detangler, which Aniston calls "The Swiss Army Knife" of hair products, is priced at $25 that comes in a sleek white bottle and contains exfoliating botanicals as well.
A 2019 trademark filing for the name LolaVie covers "non-medicated preparations for the care of skin, hair, nails, and body; bath gel, shower gel, and deodorants for personal use," as well as "lotions." The label's Instagram account revealed few further details at the time, with its first post displaying a photograph of bamboo shoots, lemons, and water in a glass jar. The monochrome packaging with aesthetic advertising reflects the brand's chic minimal style across its website and Instagram. Currently, LolaVie products appear to be only available in the United States, but with high demand expressed on such social media platforms, no doubt there will be plans to export as well. 
Aniston became synonymous with the layered, highlighted hairstyle seen during the early seasons of "Friends." Initially composed by hairstylist Chris McMillan, "The Rachel" style became a beauty touchstone of the 1990s, named after her character, Rachel Green. While this would be Aniston's first foray into a full-blown beauty business, she additionally holds the title of chief creative officer at Vital Proteins and has been the face of Aveeno since 2013. The actress is the latest in a long line of celebrities to enter the beauty market, with stars like Hailey Bieber and Ariana Grande launching cosmetics companies this year as others, including Kim Kardashian, are expanding into skincare. While fewer have released hair products, Aniston joins the likes of Tracee Ellis Ross and Taraji P. Henson, both of which released hair care collections in past recent years.