PSAT 2015: The Biggest Inside Joke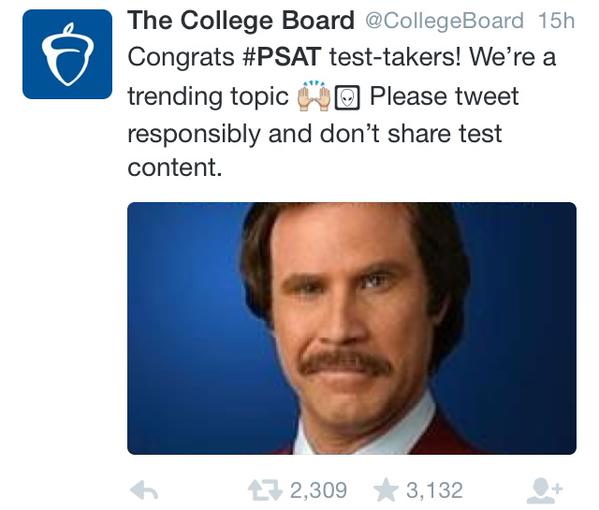 This past Wednesday, Twitter and Tumblr exploded with the hashtag #PSAT. Thousands of sophomores and juniors across the country took the PSAT/NMSQT that morning, and immediately took to social media to turn the secret test content into internet memes. These standardized tests, meant to prepare kids for the SAT, have turned into internet sensations.
The biggest inside joke in the country takes the most ridiculous and obscure things mentioned on the test and turns it into hilarious tweets about Herminia and her seditious poems, and Thad, jokes only people who took the test can laugh at. Anyone outside of that very select demographic is left scratching their heads. These memes are especially interesting because the of the top secret nature of the test content, causing many students to joke about jail time for their memes. However, the College Board has stated that they "appreciate that students share their experiences on social media". As long as you don't share specific content you're safe to go. Happy tweeting!