Washington wins 2-1 against Columbus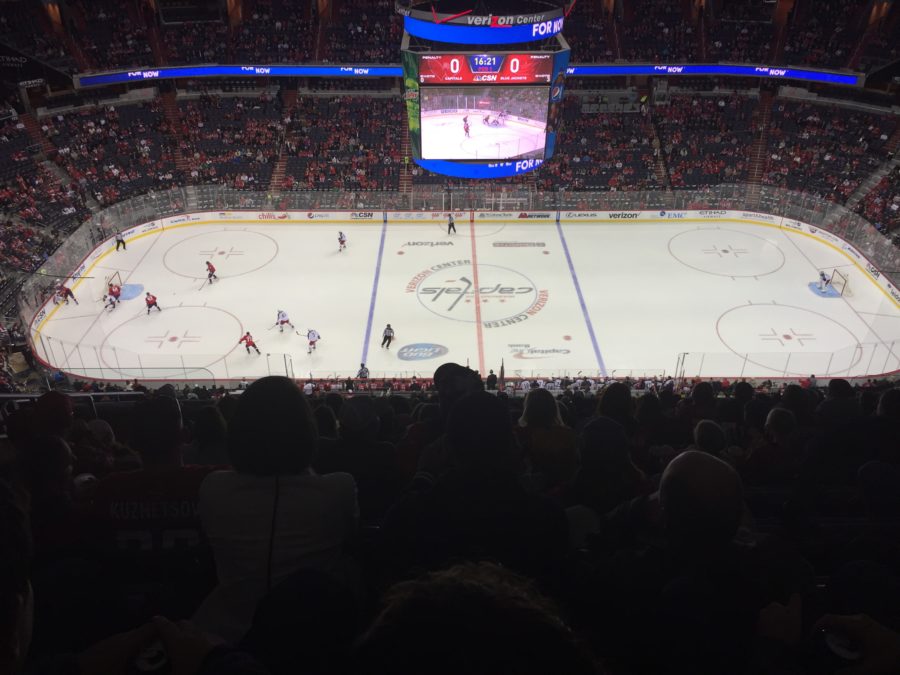 Friday night the Washington Capitals took on the Columbus Blue Jackets, with a 2-1 win.  It was just a part of their journey to the Stanley Cup playoffs and possibly the end of an adjustment period for new additions T.J. Oshie and Justin Williams. Both scored in the win over the Blue Jackets. Williams came to Washington in the offseason via free agency while Oshie arrived by trade and both seem to be fitting in with the team. With the game scoreless in the middle of the second period, Williams scored. The puck moved away from Williams and down the ice, but defenseman Karl Alzner passing it off to Marcus Johansson who then fed it to Williams. He then dropped to one knee and shot the puck and watched as it moved past Blue Jackets goalie and into the goal for the Capitals first goal of the night. Midway through the third period, Washington now leading 1-0, Oshie gave the Capitals a two-point cushion. Alex Ovechkin passed to Nicklas Backstrom on the right. Backstrom then passed the puck to Oshie who shot a perfectly executed goal. While scoring goals helps win a game, stopping them may be even more important. Braden Holtby, starting goalie for Washington, was on fire friday night. He stopped every goal but one. 
Columbus Blue Jackets now 2-2-0 under new coach John Tortorella. Tortorella was hired Oct. 21 to replace past coach Todd Richards who was fired for having seven consecutive losses. Columbus won their first game on Oct. 24 under Tortorella. In the second quarter, Tortorella did not think that Columbus handled the puck very well. They had several turnovers, one resulting in Williams' goal. They also struggle in the neutral zone in the second period. Columbus was down in the hash and instead of protecting the puck, they threw it away. Blue Jackets forward Ryan Johansen returned to the lineup after missing two games from a undisclosed illness. However, Tortorella was happy with Johansens performance on the ice.