Sinatra's Big 100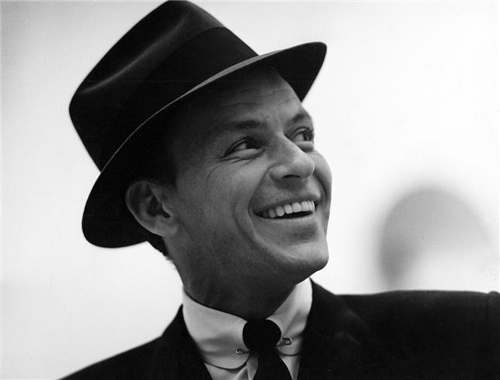 100 years ago, a legend was born. The legend: Frank Sinatra. Sinatra was an American jazz and traditional pop singer, songwriter, actor, producer, and director. He was one of the influential and popular artists in the 20th century. Born in Hoboken, New Jersey to immigrants from Italy. He began his career in the mid 1930s alongside Harry James and Tommy Dorsey. Then in 1943 he signed with Columbia Records. His prime time in his career was during World War II when he topped the charts in Billboard and Down Beat Magazines. Sinatra appealed to every person, from teens to adults, girls to boys, women to men and everyone in between. He was loved by people across the country and united the country under a love of his music.
However, his life was not all sunshine and rainbows all the time. Between the years of 1946-1952, his career slumped. During this time, rumors swirled about Sinatra being involved with the Mafia. His albums fell to fourth on Dead Beat Magazine. And finally to cement his slumped career, his publicist, George Evans, died from a heart attack in 1950. His career continued to sink when word got out about his affair with his wife at the time, Nancy Barbato. He was then dropped by Columbia Records and signed to Capital Records. From then on his career went off like a rocket. Releasing songs constantly, and acting in more movies kept him very busy.
In 1971, Sinatra announced his retirement. However it wasn't really until 1994 that he officially retired. Within those 23 years of "retirement" he began to record Ol' Blue Eyes is Back. He also performed at Caesars Palace in Las Vegas. In 1976 he married his final wife, Barbara Marx. In 93 he returned to Capitol Records and recorded several songs. His final public debut was at the 1994 Grammy's where he was also awarded The Legend Award. Four short years later, Sinatra passed away in Los Angeles, California at the age of 82.