Autumn Albums
Artists are developing new tunes for fall of 2016.
Courtney Te, Editorial Board, Publicity Manager
September 29, 2016
Hang on for a minute...we're trying to find some more stories you might like.
  With three months left until the end of 2016, the music industry has definitely had an interesting year with the releases of iconic albums from Beyoncé, Drake, and Chance the Rapper, as well as the significant losses of artists like Prince and David Bowie. The year of 2016 isn't over yet, though! A variety of artists from genres ranging from pop, hip-hop/rap and R&B are planning on new releases throughout this fall.
1. Shawn Mendes – Illuminate
Gaining recognition from his song "Stitches", young artist and singer-songwriter Shawn Mendes has released his second studio album "Illuminate" on Sept. 23, 2016. Mendes released his single "Treat You Better" from the album back in the beginning of June, and since then, it has peaked at number eight on the US Billboard Hot 100. This was quite an accomplishment, due to the fact that Mendes had just turned 18 years old last month. Oakton student, Caroline Kim (Grade 9), has been a fan of Mendes since the release of his first single, "Life of the Party", back in 2014. She expresses excitement for Shawn's new album and why she supports him. Kim said, "I think Shawn's new album mainly focuses on the message of his lyrics, which makes his songs unique and unlike other mainstream and cliche ones." "Illuminate" has received some mixed reviews from credible music blogs, some saying Mendes is heading towards a more mature sound, while others say that it is just flat out "boring."
2. Usher – Hard II Love
Usher is not a new face in the music industry. He is one of the most recognizable artists within the R&B genre who rose to fame in the late 1990s. His albums have accumulated over 43 million sales worldwide, which is no surprise as to why he is still relevant to the face of music. On Sept. 16, Usher's long-awaited eighth album, "Hard II Love", has received mixed reviews thus far from critics and bloggers alike. The album has originally scheduled to be released in 2014, but was delayed until 2016 because it hadn't been finished. Usher has previously claimed that his influences include Michael Jackson and Prince, although he stated that R&B would be the main focus for this particular album. "Hard II Love" is available now on iTunes, Apple Music, Spotify, Google Play, Amazon, and Tidal. 
3.  Bastille – Wild World
Bastille, a British indie pop band that formed in 2010, has come out with a new album titled "Wild
World". The new album has been said to take inspiration from their earlier unreleased records. Dan Smith, the lead singer of Bastille, said, "The new album flows like a mixtape and has different quotes from films and documentaries and jumps around in styles a lot," in the Independent, a UK news website. Perhaps most interesting about Bastille's sound is their audio insertions in the beginning and during specific parts of the song, which is shown in their songs "Good Grief" and "Oil On Water". The album is said to have incorporated more guitar into their sound, as well as having massive string arrangements, horn riffs, and trumpets. "Wild World" was made available on iTunes on Sept. 9.
4. Mac Miller – The Divine Feminine
Mac Miller, known for undergoing multiple alter-egos, is a 24-year-old American rapper and record producer who has been active since 2007. Over the past few years, Miller has attempted to establish himself as a serious rapper in
the music industry. His fourth studio album, "The Divine Feminine", was released earlier this month on Sept. 16, and it revolves around love and intimacy. The album has received a majority of positive reviews with a four and a half star rating with 550+ reviews by users on iTunes. While the title could be misleading at first glance, the meaning of the album is clarified as Miller refers to the album as "the feminine energy of the planet," subtly revolving around love and romance while considering the universe on an abstract and deeper level. He expresses how he also wants couples to be able to put this album on and have it be a date. With a new featured single "We," featuring Cee Lo Green, Miller is taking on the hip-hop scene with a new twist this fall.
About the Writer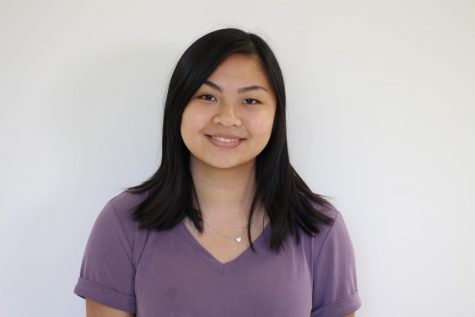 Courtney Te, Editorial Board, Publicity Manager
Hi! My name's Courtney and I'm the publicity manager and honorary team leader. I'm looking forward to doing great things for the Outlook this year, including...