Longwood Gardens – A Walk in the Dark
A gentle escape from the hum of Christmas in suburbia.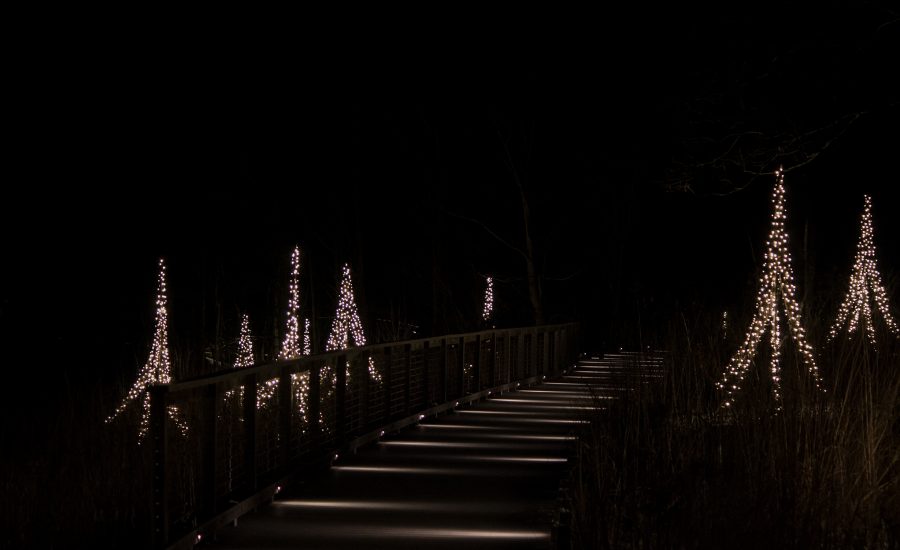 In the aftermath of the ever claustrophobic North Virginia holiday season, finding somewhere to get out and clear your head can be challenging. It's as if an almost choking post Christmas haze settles over the region we call home. Everyone is everywhere, scrambling to stay on top of their ever accumulating list of to dos, have dones, and wish I coulds. The season passes so quickly, and the quiet sentiment of spending time enjoying well earned peace disappears to the rumble of gifts and dinners and friends and family. So much for "Silent Night", huh?
But in leaving our bustling city, looking for something that says "Christmas" with a whisper instead of a roar, one might find themselves heading north to a place where the holiday lingers sweetly and can be remembered fondly in passing. Through the rural outskirts of Maryland, over the Conowingo dam, and at Longwood Gardens.
The Longwood Botanical Gardens reside in Kennet Square, Pennsylvania. A small town that resides on the cusp of of the Maryland Pennsylvania border, just off the Susquehanna River, and is visited by tens of thousands of tourists a month, and at this time of year it's for two things: plants and lights.
With good reason too.
Every display was something new. One would imagine that you can only arrange lights in so many ways, but finding yourself lost to a single tree that sits in the distance as you fumble to take a picture with freezing hands, that is when you realize how engrossing each moment of the experience can be.
As I walked through the softly lit atrium of the conservatory and the dark twisting paths that connected one display to the next, I tried to capture the feeling of life that arose from the speckled evening night. Many of lights sat in solitude, quietly awaiting admiration.
Illuminated just enough to make onlookers curious, and yet, still leave them to wonder in the dark.