Moonage Daydream Movie Review
   David Bowie was one of the most visionary musicians of the 20th century. From the day he released his first single in 1967, to his final album, "★", Bowie revolutionized the music scene. Unfortunately, there had yet to be an official documentary covering his life and his art though many have tried, including his most recent unauthorized biopic, Stardust, which flopped both commercially and critically, and was lambasted by Bowie's son, Duncan.
   However, in 2021, director Brett Morgen announced that he was working on an authorized documentary about Bowie featuring unseen archive footage. Morgen had previously directed documentaries about musicians, such as "Montage of Heck", about Nirvana frontman Kurt Cobain, and "Crossfire Hurricane", about The Rolling Stones. Both of these, and many of Morgen's other works, were widely praised.
   Moonage Daydream premiered at the Cannes Film Festival in May 2022 to positive reviews. Damon Wise of Uncut Magazine praised the movie by saying it "is a film [Bowie] would have loved: playful, intelligent and admirably wary of covering familiar ground."
   Moonage Daydream in IMAX is an amazing experience. Seeing the concert footage, specifically the sections from Ziggy Stardust Tour, on the massive screen, along with the great audio is truly magical. The film itself is unlike any other career-spanning musician documentary. It often avoids covering the facts of Bowie's life, instead giving focus to the evolution of his art. The fact the movie contains no narration other than Bowie definitely helps this, and gives the film a very intimate feel. 
   The concert footage & live tracks were the highlights of the film. Bowie was always a very eccentric visual musician, for example the live segment of "Cracked Actor", which shows him on the Diamond Dogs Tour wearing a red cape and holding a skull. The segment of "Heroes" from the Isolar II tour was also incredible.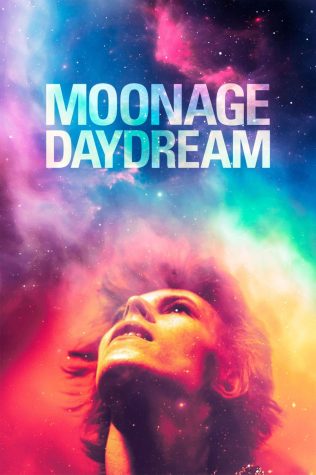 One minor flaw of the film is that it isn't very accessible to those who are not familiar with Bowie's work. Because the movie avoids simply stating facts about Bowie, it can leave viewers confused if they don't already have that background information.