NBA Draft Predictions
Hang on for a minute...we're trying to find some more stories you might like.
With all eyes on the start of the 2017 NBA playoffs, fans of their struggling teams that didn't make the playoff 16 look to the NBA draft in June for the top picks to revitalize the past. Predictions for the first round and the first pick have been all debated by the media as Lonzo Ball, Josh Jackson, and Malik Monk all look to be front runners for the spot. The three guards individually have great talent but to rank them by skill is a very tough debate. Undoubtedly one of the three will be the number one pick in the draft but it will be a difficult choice for general mangers across the league to make come June.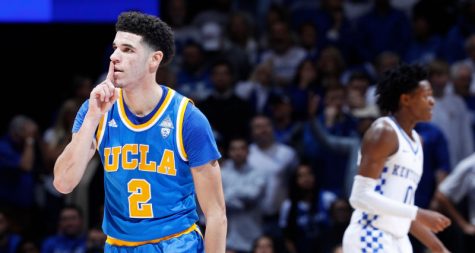 For the month of March, the viewership and media around college basketball all turned their heads to the star UCLA point guard that was Lonzo Ball. Lonzo's rise to fame not only came from his ability on the court, but also from his boisterous father, Lavar Ball. Lavar the father of three basketball prodigies, was projected on multiple media sources after making outrageous comments on his son's ability. He claimed that his son was "better than Steph Curry" and conveyed more far fetched comments to the media. Lonzo didn't seemed phased however as he kept the media away from his game and maintained his stunning performances in the PAC 12. Lonzo led the team in assists and steals per game while averaging 14.6 points per game. UCLA made it to the NCAA tournament with a 29-4 record in the regular season after losses to Oregon, USC, and Arizona. Lonzo alone brought the spotlight back to Westwood as the team arguably had the best offense in the nation. UCLA lost to Kentucky in the sweet 16 with Lonzo playing his worst game of college basketball yet, finishing with only 10 points. Lonzo has a great chance to get the #1 spot in the draft but he'll have tough competition. Throughout his life Lonzo has been considered "number one" on many occasions but this could by far be his greatest accomplishments with a mediocre sweet 16 performance way behind him.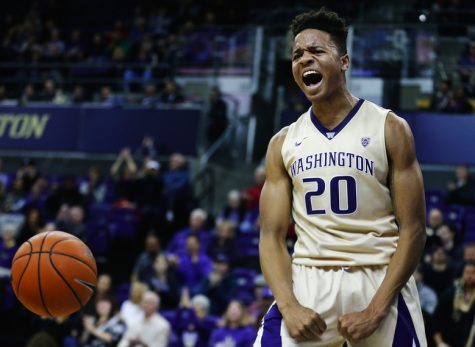 The greatest guard to play the University of Washington since Celtics point guard Isaiah Thomas is Markelle Fultz. As a favorite to get the first pick for his incredible ability, Fultz has looks from all around the NBA. Markelle definitely has a swagger to go along with his skills as his self confidence is one that is above many other players in the draft. Fultz in an interview with Sports Illustrated stated with pride "Number 1 is big for me because I've been dreaming about it all my life. I want to come in and kill it. I want to be rookie of the year, honestly. I want to be MVP next year." A player with this level of determination is really rare taken into account that he is only 18 years old being a one and done player at Washington. With Washington, Fultz brought excitement into the program once again but it was cut short with their lack lustre season that saw the Huskies go into a disappointing 11th place in the PAC 12. They went 9-22 during the regular season along with 13 straight games without a win at the end of their season. A lot of the team's performances were taken into account when mentioning Fultz's draft stock, as a player with first pick NBA caliber talent is expected to help a team's performance. Markelle aside from his team showed his ability apart from the rest of his team as he averaged 23.2 points a game and was lights out against the top teams on the West Coast. Without a doubt Markelle has shown he can perform, but with great players such as Lonzo Ball and Josh Jackson coming from great teams that got their experience in the NCAA tournament Fultz may look inexperienced in high pressure situations.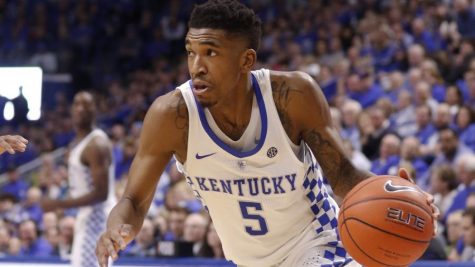 Malik Monk is by far the most startling prediction for the number one pick in many eyes but after a killer performance in the NCAA tournament and SEC regular season, there's not doubt he could become a star. Malik Monk is an electric shooting guard that when called upon to shoot from range, he rarely misses. Out of ability he is arguably the most skillful player in the draft and will have no trouble adapting to the NBA as a pure shooter and scorer. Monk averaged 19.8 points per game this season and had memorable performances against some of the top teams of the SEC during the regular season. In the March Madness tournament Malik Monk shot 4-9 from 3 and helped play a major role behind De'Aaron Fox to beat UCLA in the sweet 16. In the elite 8 vs UNC, Malik Monk played at a level that showed a valiant effort but unfortunately fell short in a 73-75 performance. Monk looks to put his tournament performance behind and continue his electric basketball career in the NBA and is a possibility for the number 1 pick.

About the Writer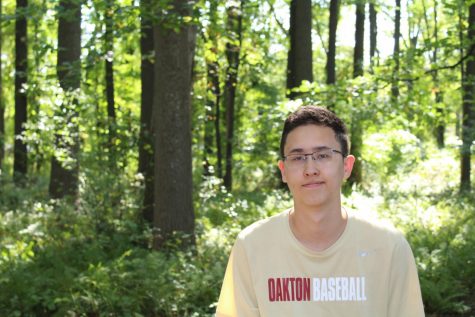 Arthur Kennington, Staff Writer
My name is Arthur Kennington, I am a Junior at Oakton High School and have been on the Oakton Outlook Staff for 3 years. This is my first year being a...