Sam Smith's triumphant return
After the release of his new hit singles, Sam Smith reveals what to expect for his upcoming album, The Thrill of it All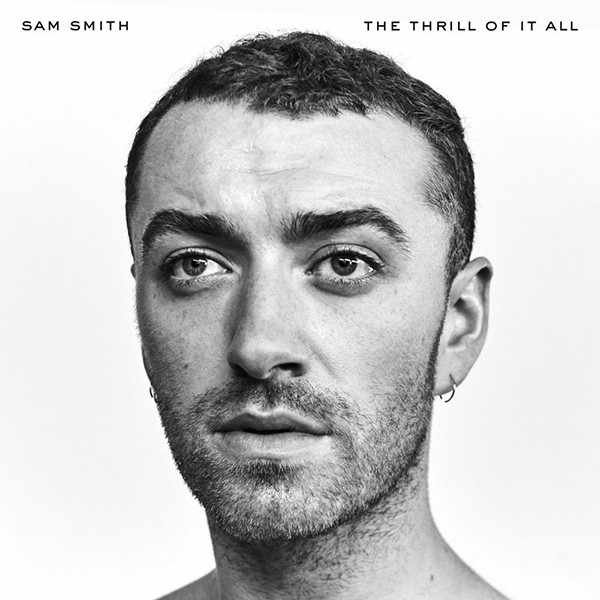 Four years ago, in October of 2013, the world met Sam Smith; a English singer-songwriter narrating the rich emotion of his despairing love life. His first hit single, "Latch", was released and its wide success was followed by Smith's debut album, In the Lonely Hour. In the tale of Smith's tragic romance and his journey as an openly gay man, his tangible emotion emerges through layered harmonies and poignant tenors.
Smith's most successful song of the album, "Stay with Me", has been awarded the 2015 Grammy Song of the Year. "Stay with Me" beats to persistent percussion and piano chords as his lyrics flesh out the humanity of emotional conflict of moving on. His most taunting lyric, "but you can lay with me so it doesn't hurt", paints the human nature of clinging to pain because it hurts less to let it go, almost like the album's theme of turmoil resembles his release of pain.
2015 was an impressive year for Smith as In the Lonely Hour won multiple awards; People's Choice, American Music, iHeartRadio Music, and Billboard Music awards, as well as four Grammys. Under this glaring spotlight and after the last show of the In the Lonely Hour Tour, Smith mysteriously vanished from all of his social media platforms. In the next two years, he sporadically posted on Instagram and Twitter only in commemoration of the worldwide events such as Orlando shooting, Manchester incident, and the London Bridge attack.
In early September, Smith made his triumphant return with the release of his single, "Too Good at Goodbyes" on Sept. 8, and it's official music video followed on Sept. 18. After the release of his following single, "Pray", Smith announced his upcoming album The Thrill of it All. But after the success of In the Lonely Hour and his prolonged break from fame, what should we expect from The Thrill of it all?
In Smith's album trailer of The Thrill of it All, we are introduced to the orchestral melody and gospel sounds the album will feature. We also get our first glimpses of the atmosphere at Smith's recording studio, including the soft strums of the musicians, the passionate chants of the vocalists, and candid conversation and laughter of the crew members. The audio pulls us into the video as they ease from Smith's muffled voice in the recording box to the intimate audio of his song. Overall, the video leaves his audience in pure admiration and anticipation.
However, what is most astounding is Smith's interview with Rolling Stone, opening up about why he was absent and what he learned from his time away.
From the success of Smith's album, In the Lonely Hour, Smith immersed himself in his 11 month tour consisting of 81 shows in total. In early 2016, Smith returned to the familiar streets of London, energetically and creatively deprived. He mentioned gaining a substantial amount of weight, growing distant from friends and family, spending nights out drinking and smoking, and spending mornings feeling emotionally paralyzed and exhausted. "For the first two months, I really struggled," Smith addresses this pivotal moment in his creative direction, "I realized I didn't actually like myself a lot."
"
This album doesn't sound pretty to me. I want this to be more gritty. I want it to sound older, a bit more uncomfortable."
— Sam Smith
His collaboration with Jimmy Napes, English singer-songwriter and long time co-producer, helped get Smith back on his feet and back into the studio. Smith began getting back into a healthier lifestyle; working out, following a diet, communicating with his fans, and taping back into his dating life.
This dark phase in his life, however, is what Smith is channeling in The Thrill of it All. "In the Lonely Hour sounds pretty to me. This album doesn't sound pretty to me." Smith says, "I went into a deep place. [And] I don't think I'm going to go into that place ever again, because it got a bit too deep."
Ultimately, we get a sense of the raw and intimate theme that will resonate in the album. From the release of his singles, "Pray" and "Too Good at Goodbyes", we assume that Smith's signature sound of cathartic lyrics and soul instrumentals will endure, but the lyrics, depth, and meaning will evolve Smith's rosy, romantic reputation.
However, with the drastic shift of direction, this begs the question; how will Smith's fame be affected by this album? Will The Thrill of it All be successful in top chart numbers and profit or cultural existence and artistic statement?
The Thrill of it All will be released Nov. 3.
The Thrill of it All tracklist
"Too Good at Goodbyes"
"Say it First"
"One Last Song"
"Midnight Train"
"Burning"
"Him"
"Baby, You Make Me Crazy"
"No Peace (feat. YEBBA)"
"Palace"
"Pray"
U.S. Deluxe Edition bonus tracks:
"Nothing Left for You"
"The Thrill of it All"
"Scars"
"One Day at a Time"