Bronx Bombers Add New Firepower, Derek Jeter Will Always be a Yankee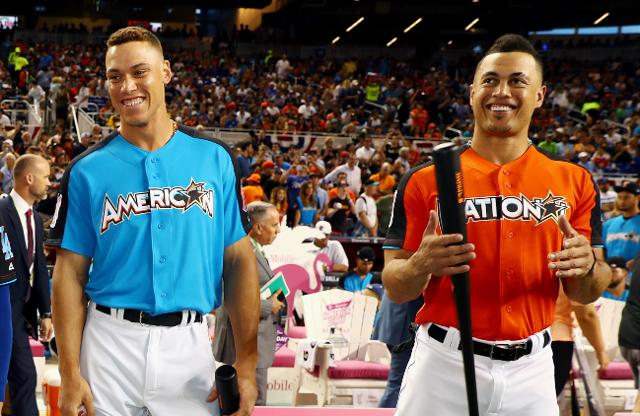 In the strong streets of the Bronx of New York City and the Tri-State Area they have a saying for baseball players that step on the field that is Yankee Stadium. "Once a Yankee, Always a Yankee," is a statement that the religious fans of New York staple to their beloved players, especially the legends. One of the greatest players of all time, who just happened to be a Yankee for over 20 years, was Derek Jeter, a cherished name in the streets of the big apple as he is now retired.
What Yankee fans are ecstatic about as of now is the first move Jeter made with his new employment as the Co-Owner of the Miami Marlins. In talks with the Yankees' front office, the Marlins agreed to a deal to trade 2nd Baseman Starlin Castro along with two prospects for the former 2016 National League Most Valuable Player, Giancarlo Stanton. The baseball world was shocked, and the first fingers were pointed at Jeter, good and bad ones, across media and the league in general. This would mean that Stanton, who recently came of a staggering 59 home run season, would be joining the AL Rookie of the year, Aaron Judge, who himself had a 56 home run season, that including 4 postseason home runs. The Yankees without question after the trade now had the best offensive lineup in the league. The Yankees led the league in home runs, 241 alone in the 2017 season and now with Stanton in the ranks the power only increases.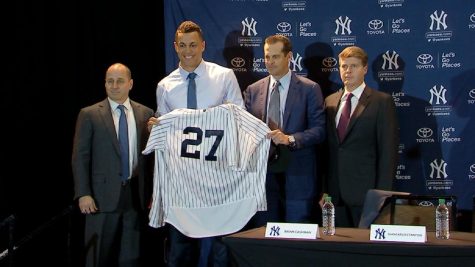 As for Derek Jeter, Yankee fans are in love because the trade goes along the lines with their favorite saying and believe that Jeter will always be a Yankee at heart, regardless of his co-ownership position at the Marlins. As for baseball, the question is who will stop the duo that is Judge and Stanton. It remains to be unseen, but come April, there is no prediction as to what records they will set together.
About the Writer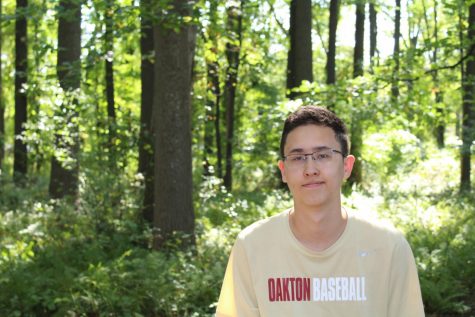 Arthur Kennington, Staff Writer
My name is Arthur Kennington, I am a Junior at Oakton High School and have been on the Oakton Outlook Staff for 3 years. This is my first year being a...