'Tis the Season to Prove Doubters Wrong: Washington Nationals 2018 Season Brief
As the holiday season rolls around and the market for free agents and trade establishments settle in the MLB, questions pop up about how the Washington Nationals will fare in their upcoming 2018 season.
Last year's season ending was arguably the most disappointing moment in the whole club's history. The Nationals had yet again choked in the playoffs after looking so promising over the regular season. The series came to a final game 5 in which they lost to the Chicago cubs 9-8. Another disappointing fact was that it marked another year of Bryce Harper's Washington career without an appearance farther than the Division series. Looming questions of Harper's career arose before the start of the 2017 season and they have now returned before this 2018 season. Will he stay or will he go?
For the Nationals, regardless of with Harper or without him, the goal is to be successful in the playoffs with the star studded roster they had acquired over the years. Although star pitcher Max Scherzer received most of the blunt of the blame for the game 5 they lost in which he was awful, he is still looking to pitch lights out and to possibly win a pennant, or a World Series.
As of now the roster still contains the names of Bryce Harper, Max Scherzer, Stephen Strasburg, Ryan Zimmerman, Daniel Murphy, Jayson Werth, and a few others to mention. The lineup as always said has massive potential with young guns and hungry veterans. They still have the best team in the National League East and are ready to prove the doubters wrong this season. Time will tell if Harper will ever win a ring for his beloved city he's been with since 2012.
About the Writer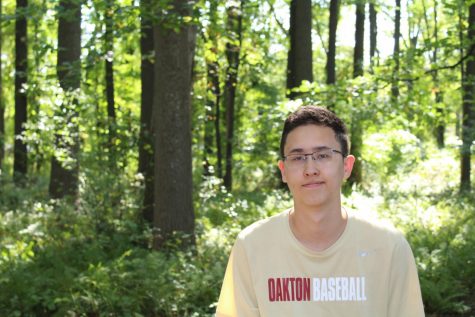 Arthur Kennington, Staff Writer
My name is Arthur Kennington, I am a Junior at Oakton High School and have been on the Oakton Outlook Staff for 3 years. This is my first year being a...