An Everlasting Christmas Icon: Mariah Carey's Impact
Mariah Carey continues to influence pop culture today
Courtney Te, Editorial Board, Publicity Manager
December 14, 2017
Hang on for a minute...we're trying to find some more stories you might like.
   There's probably not a person in the world who doesn't know Mariah Carey. She's a household name—whether known as a world renowned singer of the '90's or a person who's a little bit too full of herself. Inarguably, her career is most accredited to her wildly popular Christmas songs like, "All I Want for Christmas Is You" and "Christmas (Baby Please Come Home)" released in 1994. Her time in the music industry has stuttered to a halt over the past few years with her latest album being released back in 2014.
   Truthfully, Carey's career only comes to public attention during the Christmas season when her songs are being blasted throughout family homes. This is backed up by the sudden spikes of views under her music video, "All I Want For Christmas Is You" during the month of December based on Youtube's statistics, as well as numerous people talking about welcoming Christmas in the comment section year after year. Just last year, Carey was invited as one of the guests on the popular talk show, The Late Late Show with James Corden, for a Christmas carpool karaoke special that garnered around 32 million views on Youtube.
   Even though the singles were released over a decade ago, it's amazing how much relevance they still have in pop culture today, if only for a month or two out of the year. The songs are almost so successful to the point where much of Carey's career is overshadowed. While of course Carey has received some hit singles over the years that don't involve Christmas time, it's never the first thing that comes in mind for the average person when the name Mariah Carey is brought into question.
   All in all, Mariah Carey has brought some of the best holiday songs into the music industry. No one has left such an everlasting impact as she has with her singles, although Michael Buble and Ariana Grande do rival this but still have yet to beat Carey's records. In many hearts, Carey will remain a Christmas icon for generations to come, bringing families together through her music. In 2017 going forward, it's pretty much inarguable that Mariah Carey has been dubbed the queen of Christmas by the modern world.

About the Writer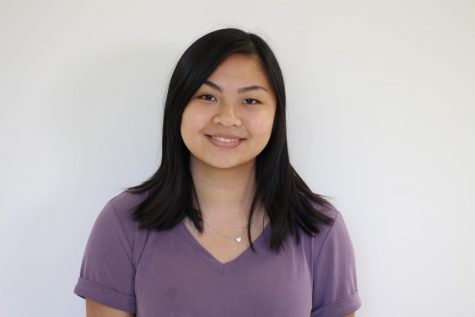 Courtney Te, Editorial Board, Publicity Manager
Hi! My name's Courtney and I'm the publicity manager and honorary team leader. I'm looking forward to doing great things for the Outlook this year, including...