Cougarettes take on Nationals
The Dance Team is heading to Orlando for their final competition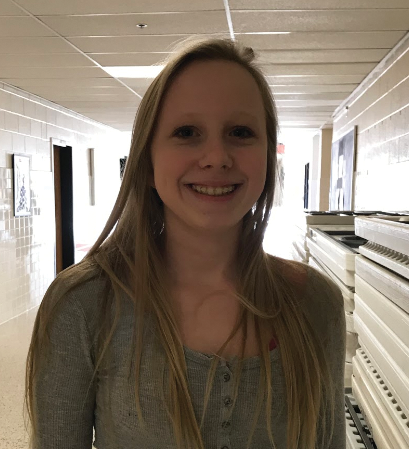 The Oakton High School Dance Team is leaving soon for their trip to Florida where they will compete in the Universal Dance Association (UDA) dance team national competition. At this competition, they will compete against other high school dance teams from across the country.
The team is flying to Orlando on Wednesday, January 31 and will come home on Monday, February 5. The competition takes place at the ESPN Wide World of Sports Complex in Orlando, FL on February 3 and 4. They will be competing in medium pom and kick categories and you can live stream the competition on https://tv.varsity.com.
The team has been performing very well at previous competitions this school year. In the three competitions they have competed in this season, they've placed first in pom at every competition. They won jazz the only time they competed and won kick one of the two times they have competed in the kick category. They were also awarded overall grand champion in the second competition at Fairfax High School.
The team is working very hard to ensure they are ready to rock the stage in Orlando. When asked about how the team has been preparing for Nationals, freshman dancer, Emma Rogers, said, "Practice, practice, practice." Their trainer, Wanda, has been working with them once a week for about an hour and they've been running the routines full-out several times each practice to increase their stamina. Kevina Wang (9) says, "We've been working up to this all year."
Last year, the team competed very well at Nationals, placing 6th in kick overall. It was the first time in several years that the team has made it to finals in kick and semi-finals in pom. But, winning is not the only thing on the team's mind. Gabby Parrillo, a junior on the dance team, says, "We are very excited and hope to do well, but mostly what we want to do is leave everything on the floor."
Sadly, Nationals is the last competition the team will compete in this school year, but the dance team season is not officially over until the end of basketball season. Although this competition is the last time they can compete together, they will still be performing at halftime for varsity basketball games.
Make sure to wish these talented girls good luck before they leave to Florida to compete in this elite competition against some of the greatest high school dance teams in the country. Give it everything you've got, Dance Team!