Spring into Action
Hang on for a minute...we're trying to find some more stories you might like.
   Saying goodbye to the Winter Sports' season means saying hello to the new teams of Spring Sports at Oakton. This past week, tryouts were held almost every day for teams including Soccer, Lacrosse, Tennis, Cross Country, Baseball, and Softball. Despite the cold and rainy weather, the players pushed through and worked hard to show their skills and determination in their sport. Oakton's Winter teams had such amazing success both in the regular seasons and in the postseasons, especially Swim & Dive and Boys Basketball, and athletes participating in Spring Sports are hoping for great victories as well.

Loading ...
   Girls Lacrosse, a team that had a triumphant season last year, held tryouts Monday through Thursday for two hours each day, and players were given their decisions on Thursday after practice. "The best way to go into tryouts is just to push yourself and feel confident in your abilities as an athlete, and standing out in conditioning and training is important as well because it shows the coaches how hard you are willing to work", said Grace Beeman, senior on Varsity Girls Lacrosse. "Looking back as a senior, I realize that it's really all about how bad you want it and how devoted you are to the sport and the team", she added. With every sports team at Oakton, there is always a lot of stress that players have for making Varsity, and it is especially difficult for underclassmen because they have less experience playing with the team and interacting with the upperclassmen. This year, however, the Girls Lacrosse team consists of many underclassmen (freshman and sophomores) players and a smaller amount of upperclassmen. It will be interesting to see all the new, fresh additions to this team and what they can bring to its success this season! Beeman says, "I am really pumped because I am finally a senior and I will be able to play more and have more involvement in the team, and I am looking forward to getting out there and hopefully beating our rival, Robinson HS, in our first scrimmage". A wonderful aspect of this team that Beeman especially enjoys is how tight-knit the group is, and all of the players love seeing how much the group's energy and dynamic improves from beginning to end. They are also excited to have a fantastic time on the annual Spring Break beach trip to Myrtle Beach for three days, where they practice, have fun, and bond as a team.
   Despite only having three days so far due to the rain, Oakton's Boys and Girls Tennis has already had very competitive tryouts, with many new and talented students showing forth their best athletic abilities and dedication to the sport. The coach only wanted new players trying out on the first day, so players had the opportunity to play without the stress of older, more experienced players. Tryouts are two hours per day and are held at Nottoway Park because Oakton's courts are being occupied by the trailers of Cougar Towne. One luxury of being moved to Nottoway Park is that the courts have lights around them, so the team is able to stay later when it is dark at night to practice. During the first three days of tryouts, the coach evaluates the players' strokes and their technique without the pressure of having matches. Then, on the fourth, fifth, and sixth days, the players have actual matches so the coach can see where everyone will fall on the ladder for the team. Shazmeena Khattak, senior on Varsity Girls Tennis, has been on the team all four years and is hoping that they will put together a really strong team and win states again this year. "One of the most challenging things is that most of us have been playing indoor tennis during the winter, so coming back outside and having different weather elements, such as sunlight, wind, and the incline of the courts, to deal with is sometimes hard to adjust to, but I'm sure throughout the season everyone will become more accustomed to everything", said Khattak. During her winter club season, she did not practice everyday, and when she did, it was not for two hours like Oakton's practices. She, like other players, will definitely have to put aside a lot more time for spring tennis, but she enjoys it, so it is all worth it.
   Stay on the lookout for more updates about Spring Sports at Oakton, both on the website and in our print issues. Best of luck to all athletes this season!

About the Writer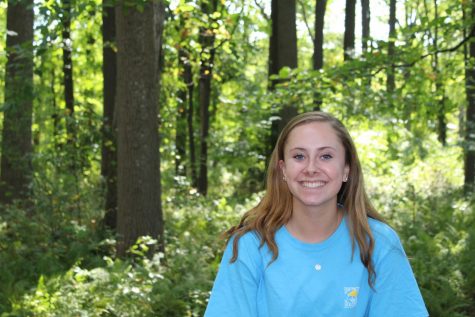 Jessica Marshall, Editor-in-Chief
Hi, my name is Jessica Marshall, and I am a senior at Oakton High School. I am so excited to be Editor-in-Chief for the Oakton Outlook this year and lead...