The Weeknd tops charts with My Dear Melancholy, EP
The Weeknd surprises fans with the release of a new EP.
Courtney Te, Editorial Board, Publicity Manager
April 12, 2018
   With only a few days notice of the release of his new EP, My Dear Melancholy, (2018) and little to no promotion, the Weeknd's EP charts #1 on the Billboard 200 for the third week in the row. The R&B artist once again proves his influence on today's pop culture and his consistent following. After the production of consecutive hits with his previous albums, Beauty Behind the Madness (2015) and Starboy (2016), many were anticipating the arrival of new music from the artist. The Weeknd has even dropped pictures of him in the studio as teasers to his upcoming works for months, so it wasn't a terribly shocking secret, but a great surprise nonetheless for fans to wake up to the announcement.
   The Weeknd's past two albums have been more influenced by pop and mainstream music, but My Dear Melancholy, has strayed away from both works. The EP is said by many critics to resemble his older albums such as Trilogy and Kiss Land with the dark theme and electronic-based beats. The EP contains 6 songs that have just the vibe you can presume from the title. The songs touch on the dark side of his relationships with model Bella Hadid and singer Selena Gomez, with many references to break-ups, anger, and resentment from the two relationships.
   The release and success of the EP proves My Dear Melancholy, proves how well-established the Weeknd is in the music industry. Hopefully he continues to grow as an artist and maintain this path of fame.
About the Writer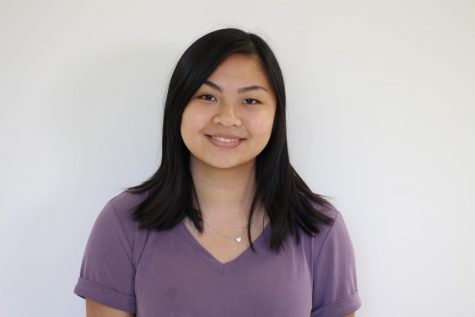 Courtney Te, Editorial Board, Publicity Manager
Hi! My name's Courtney and I'm the publicity manager and honorary team leader. I'm looking forward to doing great things for the Outlook this year, including...