Melania's "African Tour" Stirs More Controversy Surrounding the Trump Administration
Hang on for a minute...we're trying to find some more stories you might like.
 Known as a former Italian model and the better half of the leader of the free world, Melania Trump has recently embarked on her first political venture without the president. Her overarching goal for the "Africa tour" is to build bonds between African countries and America.
 Melania began her "Africa Tour" in Accra, Ghana where she was greeted by the first lady of Ghana, Rebecca Akufo-Addo. In Accra, she visited a hospital to meet mothers and babies and passed out blankets and teddy bears embroidered with her "Be Best" campaign message. Melania's first trip without the president was contoveral from the start, as many recalled her husband referring to some African nations as "s***hole countries" in a closed meeting with senators in November.
 Melania's "Be Best" campaign to "promote kindness in children" and combat cyberbullying is controversial twofold. First for the slogans resemblance to former first lady Michelle Obama's slogan "Be Better" and second, for the message to end cyberbullying. President Trump's Twitter rants could sometimes be labeled as cyberbullying because they are directed at specific people or groups.
 The next stop on the first lady's trip was at Lilongwe, Malawi where she again promoted her "Be Best" initiative. This time, she got more face time with African children at Chipala Primary School. The final stop for the first lady was perhaps the most contentious of them all. On October 5th, she traveled to Nairobi, Kenya where she visited Sheldrick Elephant Orphanage and went on a safari to observe wild animals native to Kenya. This stop was again contradictory to her family's views, this time towards her two step sons who enjoy hunting large game like the ones she visited on Safari.
 One final point of contention from Melania Trump's first trip without the president was her choice of outfit for her safari in Nairobi, Kenya. First lady Melania was seen wearing a white pith helmet, crisp white shirt, and tan pants. An outfit that may seem uneventful at first is in fact a symbol of colonial rule in Kenya. White supremacist colonists in Kenya once wore white pith helmets to block tropical sun that they believed would harm them. The harmful rays were used as an excuse for wealthy whites to avoid outdoor labor jobs and allow the natives to obtain natural resources for them. The white pith helmet became a symbol of colonialism and the first lady wearing one has raised questions concerning the head wear tying into her husbands policy.

About the Writer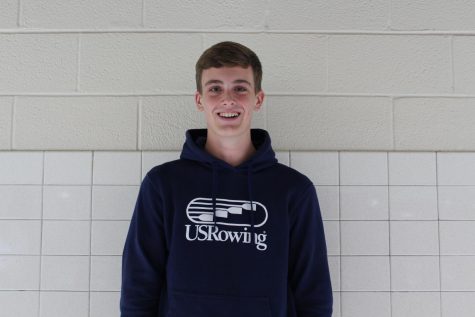 Brendan Bellingham, Staff Writer
Having been with the Outlook for three years now I have seen it's ups and downs and have grown on the creative process here. My love for writing and involvement...