Shilla Bakery's Sugary Entrance
A review of the new Shilla Bakery in Fair Oaks Mall.
Hang on for a minute...we're trying to find some more stories you might like.
The new Shilla Bakery at Fair Oaks Mall is a little sugary heaven. For such a small store space, there is a surprisingly big variety of Korean baked goods, bubble teas, slushies, and Bingsoo (shaved ice). There is even a case of the cutest cakes you have ever seen, dome-shaped and decorated like animals such as sheep and pandas. The cuteness of the store itself leads to high expectations, but somehow, their foods exceed them!
"
It's a nice addition to the Fair Oaks Mall because it provides different baked goods, not just your traditional cupcakes and cookies."
— Tess Klinker (11)
"It's a nice addition to the Fair Oaks Mall because it provides different baked goods, not just your traditional cupcakes and cookies," said Tess Klinker (11). The flavors that Shilla offers, and the experience of shopping there itself, is fresh and unique. Walking into Shilla, the first thing you will notice is most likely the array of free samples. There are little baskets full of tiny squares of various different pastries all around the store. All you have to do is grab a toothpick and take your pick, or try them all. When I visited, there were samples of a variety of filled pastries, including strawberry, mocha, and buttercream bread, and a sweet red bean filled pastry. Behind each basket of samples were full sized versions of the sweets, so you can buy some for yourself. "The mocha was my favorite because it had a nice hint of sweetness," said Klinker.
There are so many options that it can be overwhelming, from the slices of fruity cake to bags of cookies and pastries. One of the highlights of their baked goods is the Naite Roll, a sweet, but not too sweet, light and spongy cake roll. Other standouts included the surprisingly tangy-sweet strawberry filled pastry, the mammoth, a subtle, sweet, and buttery bread dotted with crunchy nuts, and mochi. Klinker described the mochi as tasting very fresh.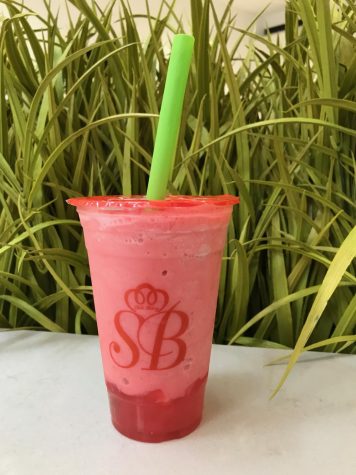 Besides the baked goods, Shilla's biggest attraction is its huge variety of bubble teas and smoothie/slushies, with an even wider variety of mix-ins and toppings. You can have any flavor of tea or slushy with anything from classic boba bubbles to rainbow jelly to sweet red bean paste to sea salt foam. The jelly is delicious and chewy, but very sweet, so be careful what you pair it with.
The prices were very affordable overall, with teas and slushies being sold around $5 (depending on how many toppings you choose) and many baked goods under $5, full sized slices of cake for $5.25, and full flavored pound cakes for $5.75. The only things that are expensive are the full sized cakes, with the adorable animal cakes going for $28.95, and 6" round cakes going for $24.95.
I highly recommend visiting Shilla next time you are in Fair Oaks Mall. It's even worth a special trip!
Shilla Bakery has a variety of other locations, including Tysons Corner, Annandale, and Centreville.

About the Writer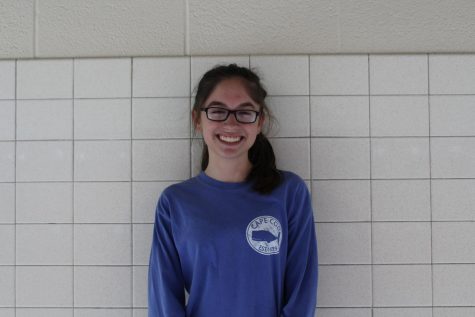 Olivia Garrone, Staff Writer
Hi! My name is Olivia Garrone, and I'm a junior. This is my second year on the Oakton Outlook staff. I love writing, and love how journalism expands my...