5 Spring-Influenced Songs To Perk You Up
Hang on for a minute...we're trying to find some more stories you might like.
As the freezing, dreary winter comes to a close, I'm sure that we can all safely attest to the fact that spring is near and that the good times are coming. With that at hand, it's time to venture into the light and look through tracks that most definitely will put you in a happy, spring-influenced mood. Here are a couple of songs to do just that:
Take Me Dancing

by Will Joseph Cook
Released by the criminally underrated Will Joseph Cook, this track is made for light drives through the highway. The song builds upon itself to present a flurry of spring-esque sounds during the chorus, such as the acoustic guitar and soft synths. It's an addictive indie-pop masterpiece and is one that will definitely get you up on your feet and enjoy everything for what it is.
Yer Spring!

By Hey Rosetta
The start of the song starts off slow and harmonic, almost as if you have already been hit with the sense of nostalgia from the temperate weather. You can almost feel the lyrics transcending upon you while the song continues to grow, like a tree. I highly recommend listening to this track while outdoors as I guarantee you that you will be filled with this certain sense of content that I can't quite seem to still describe.
Collar Full

by Panic! At The Disco
This track, akin to Take Me Dancing, is underrated amongst Brendon Urie's discography. The lyrics are poignant yet the melody definitely does bop to its' hearts content. According to Urie himself, the track is supposed to take after a-ha, a largely popular band established in the 80s. It's safe to say that this track does resemble the past, but in a good way.
Boredom

by Tyler the Creator feat. Anna The North & Rex Orange County
Bored? Tyler the Creator's "Boredom" is a surefire way to stave off loneliness and the such if that's the case. Lo-fi beats enshrouds the track while Tyler utilizes his talent of nuanced lyricism with underlying themes. Boredom features contributions by up-and-coming indie pop Rex Orange County and Anna of the North, both of which add to the track greatly.
Slow Burn

by Kacey Musgraves
Musgraves explains that the track is "just an ode to the pace of something unfolding in a nice and slow way". It's a fair statement for sure, as the song presents itself as a dreamy, four minute record that does not fail to put you in a serene state of affairs. It's adequately seasoned with a banjo, that gives the song a country flair to say the least.
As you draw up your curtains and go out to feel the spring breeze, make sure to check out these five songs that are guaranteed to leave you in a great mood. Starting off the spring season can be a little tough at times, and so I hope this helps.

About the Writer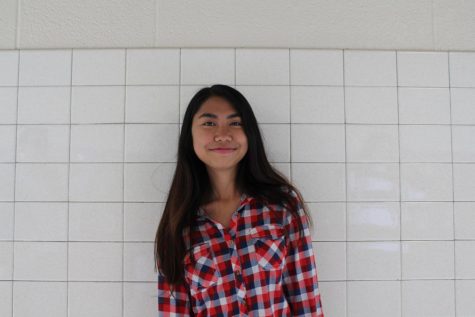 Kariann Tan, Staff Writer
Hi! I'm Kariann. I am in my final year at Oakton and I am very excited to be a part of journalism, as writing has been one of my long-standing passions. One...