Billie Eilish: The Kid With A Dream
As a kid when you pictured success it may have involved lots of money, a nice house, some nice clothes, and maybe a big yard, too. If you've kept up with the music industry, you've most likely heard the name Billie Eilish, the kid who obtained that dream. This 17-year-old claimed her success just 3 years ago when her single "Ocean Eyes" went viral. Since then, she's been in several interviews and released an album in 2017. As for 2019, all of her fans are raving about her new album WHEN WE ALL FALL ASLEEP WHERE DO WE GO? So far, she has released 4 of the 14 songs, her latest being "wish you were gay". To many, it's inspiring to see someone at such a young age living out their dream and succeeding.
Billie Eilish, born Billie Eilish Pirate Baird O'Connell, has a net worth of 6 million.This alone is surprising but if you take a look at her family, success seems to run in their blood. Finneas O'Connell, her brother, has written several songs and produced a few of his own, and her mother, Maggie Baird, has starred in several movies, including Life Inside Out.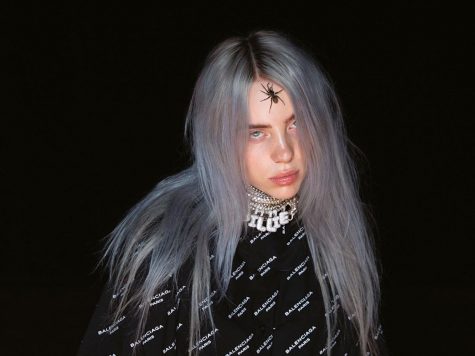 At the end of 2018, Billie Eilish's album Don't Smile At Me reached one billion streams, and she even has her own radio show on apple music. Given her past popularity, it is very apparent that her new album will receive all sorts of attention. "With this album, the main thing we tried to do was have every single song sound completely different from everything else. If you put 14 people who like different genres into a room and plop WHEN WE ALL FALL ASLEEP WHERE DO WE GO? in front of them, I want every single person in that room to like at least one song," Eilish told radio host Zane Lowe from Apple Music. So not only is Billie appealing to her fans, she is expanding her music to everyone who enjoys this unique form of art.
Within the album, she has released 4 songs. "you should see me in a crown", "when the party's over", "wish you were gay", and "bury a friend". Each song has a unique tune and captures several different tones of voice. The first song to be released from this bunch was "you should see me in a crown". Originally released as a single, this song emphasizes the inner empowerment everyone feels from time to time. In many ways, bury a friend is very similar but within this song, Eilish adds a darker, but somewhat commonly, felt emotion with the line "I want to end me". "When the party's over" is a more mellow and sorrowful tune, talking about what it really feels like to be alone, but on the contrary "wish you were gay" is a goofier uplifting beat. The rest of the songs are expected to be released on March 29th, and given the diversity of the already existing songs, there's no telling what Eilish has in store for her platform.