Trump's Visit to the United Kingdom
   This past weekend, Donald Trump visited the United Kingdom and met with several of the countries prominent political figures, most notably the Queen and holding a news conference with the country's Prime Minister, Theresa May. In the conference, Trump implied that the United States and United Kingdom still hold good relations, stating that the two countries hold "the greatest alliance the world has ever seen." Theresa may stated that even though the two countries are still close allies, they "openly" discussed their differences on recent topics, such as climate change, which has recently been highly debated with president Trump's withdrawal from several climate change deals.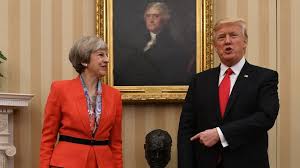 After discussing the two countries relations, Trump promised a "phenomenal" trade deal with the UK after they leave the EU, suggesting that the two countries could double or even triple the trading they do with one another. When trump was questioned by reporters as to whether or not the National Health Services, or NHS, would be involved in the discussion for the trade deal, he replied saying that "everything is on the table." Mrs. May stated any agreements would only come after talks discussing what should be involved in a future trade deal.
   Recently Trump said to Mrs. May, who plans to resign on June 7th, to "Stick around" and "Let's do this deal." These comments were most likely out of formality rather than Trump asking her to seriously stay in her position.
   Trump is also planned to meet with Conservative leader Michael Gove, according to those close to the environment secretary. Another source close to Gove stated that no dates have been set yet, and added that "Gove was asked last night by Trump's team if he would be able to meet the president today," to which he replied yes.
   There have been several ongoing protests to Trump's visit to the UK, with demonstrations taking place in London, as well as ones planned in Birmingham, Oxford, Glasgow, and Chester. Police have stated that more than 3,000 officers have been deployed for Trump's visit. Jeremy Corbyn, leader of the Labour Party, was present at the rallies, which were attended by multiple parties, including the Liberal Democrats and Green Party. Corbyn requested to have a meeting with Trump, but was turned down, with Trump referring to the party leader as "negative." Corbyn stated that he "wants to have a dialogue," with Trump, but criticized his statements towards the Mayor of London, Sadiq Khan. Khan himself defended Corbyn's decision to not attend the state dinner, however, he stated that a "close relationship" with the United States was important. He also added that he believes that the president's recent actions should not be condoned, and that the United Kingdom's welcoming to him "sends the wrong message."
  Time will tell whether or not Trump meets with the party leaders and how they unfold.
About the Writer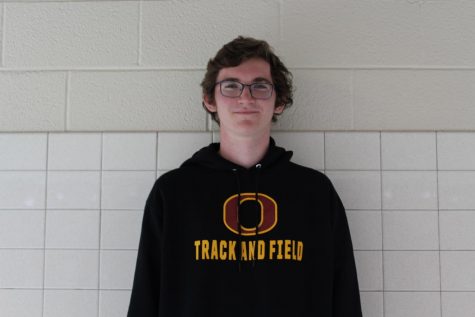 Connor Maloney, Staff Writer
I'm a junior at Oakton High and I like to write about politics or current events.