Everything You Need to Know About Second Amendment Sanctuaries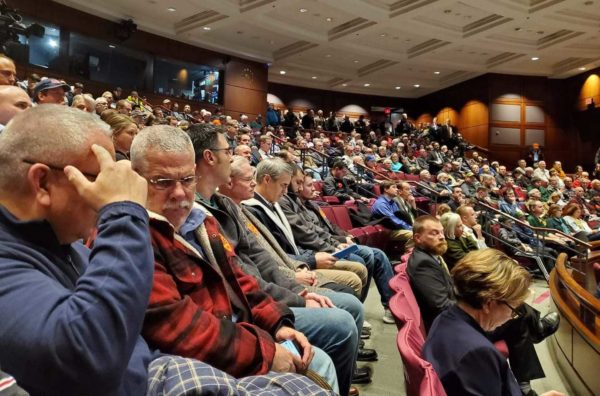 Northern Virginia resides in a suburban bubble, its diversity shielding its residents from more conservative ideologies, only present when threatened by Virginia's soon to be overwhelmingly Democratic majority within the state legislative and executive branches. The idea of a second amendment sanctuary speaks to the stance Virginia takes on what is said to be one of the most controversial issues of 2020: gun control.
    The gun-control group titled "Everytown for Gun Safety" spent $2.5 million in the state to flip two senate and one house seat democratic after the November primaries, allowing democrats to take full control of the state government in January. It was the first time Democrats have taken control of state government in the last 20 years, and many of the elected democrats have explicitly stated their support on gun control.
    Senate bills 16 and 64 have been proposed by Democrat from Fairfax, Kenneth Plum, who filed a bill to instate background checks on purchasers that buy from dealers, said to be considered in 2020. Democratic Del. Richard Saslaw has proposed a bill that would prohibit the sale, transport, possession, transfer, and manufacturing of an assault firearm. These actions have been propelled by the May shooting in Virginia Beach, killing 12 people in a municipal building
     In response to these propositions, at least 30 counties within Virginia have voted to be second amendment sanctuaries. Second amendment sanctuaries are resolutions declared by county officials to allow their residents to carry weapons and are expressions of disdain toward the gun control platforms run by Virginia state officials. These sanctuaries do not trump state law but are created in preparation for next year's session when these bills are considered by Virginia state officials. Counties that have been declared second amendment sanctuaries have partnered with pro-gun groups to ensure that the Virginia commonwealth will not threaten their second amendment rights. One of the most prevalent gun rights groups titled the "Virginia Citizens Defense League" is dedicated to helping citizens keep and bear arms.
    The idea of becoming a second amendment sanctuary originated in Illinois, and like Virginia, counties in Colorado, California, and Florida have proclaimed their support for gun rights. The movement first traveled across the more rural areas of Virginia, into Southern and Eastern Virginia, but now residents watch as crowds gather in Northern Virginia courthouses, pushing against gun control legislation.
    Adjacent to Fairfax County, Prince William County has been approved as a second amendment sanctuary, and Fairfax County trails behind, awaiting a second hearing to vote on the matter. Prince William County Board of Supervisors Republican Chairman Corey Stewart threatened "Democrats stepped on a landmine, [when mentioning gun control] and I know they are going to regret it."
    The first Fairfax County Board meeting to lodge a request to declare a second amendment sanctuary was held on December 3rd at the Fairfax County Government Center. During the ordeal, a pro-gun crowd gathered at the hearing and wore "guns save lives" pins. The Fairfax County board of supervisors allowed for an open public forum, and in one testament, a law enforcement official announced that other law enforcement officers will refuse to enforce these bills if they were to be passed because they believe "it is an infringement on a constitutional right." Gun rights activist argue that becoming a sanctuary is in fact, not illegal as it is just ensuring Fairfax County will not use public funds to enforce regulations that restrict guns usage.
     Set to replace PWCS Chairman Corey Stewart, Democratic Board member Ann Wheeler has said "any effort by the outgoing Board to hamper the enforcement of new gun safety legislation passed in Virginia will be immediately repealed when the new Board takes office in January," easing the fears of gun control activist within Northern Virginia. Fairfax County' Board of Supervisors' next meeting is on January 14th, and it is urged to attend for the Board of Supervisors to hear both the opposing and supporting sides of the issue.
About the Writer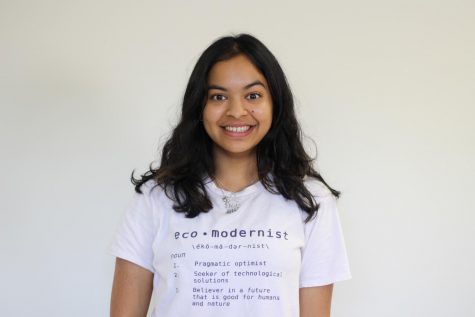 Sameeha Khan, Staff Writer
Hi! My name is Sameeha Khan and I'm a junior at Oakton and a staff writer at the Oakton Outlook. Though this is my first year writing for the newspaper,...